Recently, I arranged for a parcel to be shipped internationally. The online ordering and payment process was simple, and my package would be collected from me and sent the next day; in time for the event it was intended. I was pleased.
The next day someone came to collect, but they had been given the wrong information – apparently a different person had to collect for international deliveries. I was assured it would be sorted out. Mistake 1.
That 'international' person never arrived (mistake 2), and the weekend came. Low and behold, customer service was not open on weekends, and emails wouldn't be answered until Monday. Mistake 3. By this point, as you can imagine, I was livid.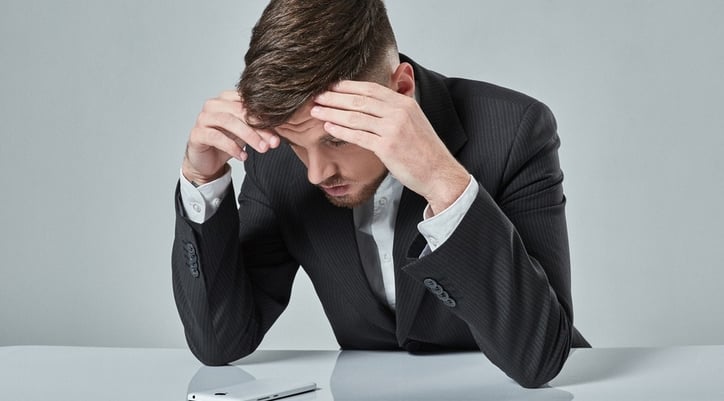 Monday came, and I hit the phone, but there was a snag. Customer service informed me that this particular delivery depot didn't have a phone (mistake 4) and there was no way they could contact them, except by email, and there was no certainty of it being monitored (mistakes 5, 6 and 7).
Countless calls from me (not a single one from them) and two days later, my parcel was collected, sent, rejected by customs, sent again and arrived… one week after the event.
What did I learn? For starters, never to use this particular well-known delivery company ever again. But it demonstrated once again how important it is to maintain a positive customer experience from the beginning of an engagement, right until the end.
This was an epic example of a customer experience going horribly wrong due to a complete disconnect in the way service is delivered across departments.
What you can learn from my mistake
In 2016, Gartner conducted a survey in which 89% of the businesses participating indicated that customer experience was going to be their main differentiator.
It pays to give more attention to how you engage with your customers.
And, per the example I gave, customer experience relates to the entire buying journey - this means the data behind every customer touchpoint should be connected so your teams can learn more about customers' needs, and in this case, correct any problems as they arise.
If your data is siloed and disconnected, you're impeding your ability to build close customer relationships because of the limited picture you can form of your clients, their buying behavior and their history. Poor customer service is more likely to occur if you're unable to access all relevant customer information from a single place.
So, to the lesson: when mapping out the customer journey and defining how each aspect will link together to support the experience, there are two key learnings:
1. Start with the end in mind.
2. Put yourselves in the shoes of your customer.
Try to envision what their journey will look like across all points of engagement. Use the experience, combined with historical data, to implement changes and correct issues. Because improving the customer journey is financially worth your while.
Research shows that 55% of consumers are willing to pay more for a guaranteed good experience.
If you'd like to find out how better data management can help you improve your customer experience, then take a look through this helpful e-Book.