Author: Peter Krensky, Sr. Research Associate, Aberdeen Group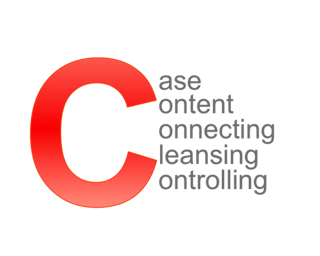 The Case for Master Data Management
According to Aberdeen's research, Best-in-Class companies (top 20% of performers in data accuracy, reliability, completeness, and accessibility) were more likely to provide a solid organizational foundation before they even started an MDM project. Laggard organizations (bottom 30%) were much less likely to perform these tasks. Begin building the case by getting an executive sponsor for MDM — a senior executive who understands the importance of data as a strategic asset. Once you get the executive, look for other stakeholders, both in the line of business and on the IT side, and bring them together in a cross-functional team. As part of a team, stakeholders can communicate all their needs and challenges.
The Content for Master Data Management
After you've built the case, look to the content. MDM serves as a central and singular repository of the truth that feeds different systems. So the first step is identifying what information it's going to contain. Customer data? Product data? Supplier or vendor data? All of the above? This will determine the scope of the overall project. Then look for other data sources that can serve as a point of entry where data will be created and enter the MDM system. Also look outside the firewall to other external sources. Freely available sources such as census data, economic trends, weather data, or location data can add a lot to the records you have.
Connecting Master Data to Essential Enterprise Systems
Once you have the content, take that information and put it in the hands of the end user. This is accomplished through tools like Extract, Transform, and Load (ETL), bringing data from one system to another. The key is bringing data from a central source into the systems that are used every day by your employees. The Best-in-Class have integrated with systems like ERP and CRM. A more advanced technique is enabling real-time, anywhere, anytime access to this information.
Cleansing Master Data
You have the data and the system is running, now make sure the data is clean and of high quality. Data can be enriched by matching records against internal and external sources and finding any discrepancies. Removing duplicate records to achieve a single source of the truth is a Best-in-Class practice. Data cleansing and data normalization ensure that master data is presented in a consistent format that's easily read by both your software applications and your end users.
Controlling Master Data
The data is clean, the systems are running, but how do you keep things going and maintain a high level of data quality? Think long-term and set clear policies. What does your company need from the data? What are the rules for data access and quality you should put in place? Start developing a data governance program and appoint data stewards in charge of specific areas of MDM. Train employees underneath them to accomplish specific data tasks. You want only employees with the proper authorization and training manipulating the data.
Remember that these steps are iterative and repeatable. Go back to the first step. See if you can build another case for rolling your MDM program out to a different data domain or a new business unit with the goal of going enterprise-wide. The 5 C's are a lot of work, but Aberdeen's research shows they are well worth it in the end.
About the author
Peter Krensky is a Senior Research Associate in Aberdeen's Business Intelligence (BI) and Business Planning & Execution practices. At Aberdeen, Peter produces data-driven research to reveal the business benefits of various technology solutions. This research identifies industry best practices for technology implementations that lead to top performance. Peter's primary research topics include real-time analytics, data visualization, self-service BI, and cloud/SaaS BI, as well as role-based and industry-specific applications of analytics. Peter graduated Cum Laude with a Bachelor of Arts in History from Amherst College in Amherst, MA.