Author: Peter Krensky, Sr. Research Associate, Aberdeen Group
Aberdeen Group's research on Master Data Management revealed that the top two pain points surrounding organizations' records were lengthy information search times and poor quality data causing inaccurate business decisions. Recent studies show that organizations use more data, in more formats, and from more sources than ever before. While this diversity of data can provide great insight into business operations, it can also put a great strain on a company's IT infrastructure (Figure 1). First and foremost, the increased data volumes make it more difficult and time consuming to search for information. Given that Aberdeen's research has reported the annual growth rate for data volume at over 56% year over year, it is no wonder this concern is now a top business pressure.
Figure 1: Top Pain Points for Data Management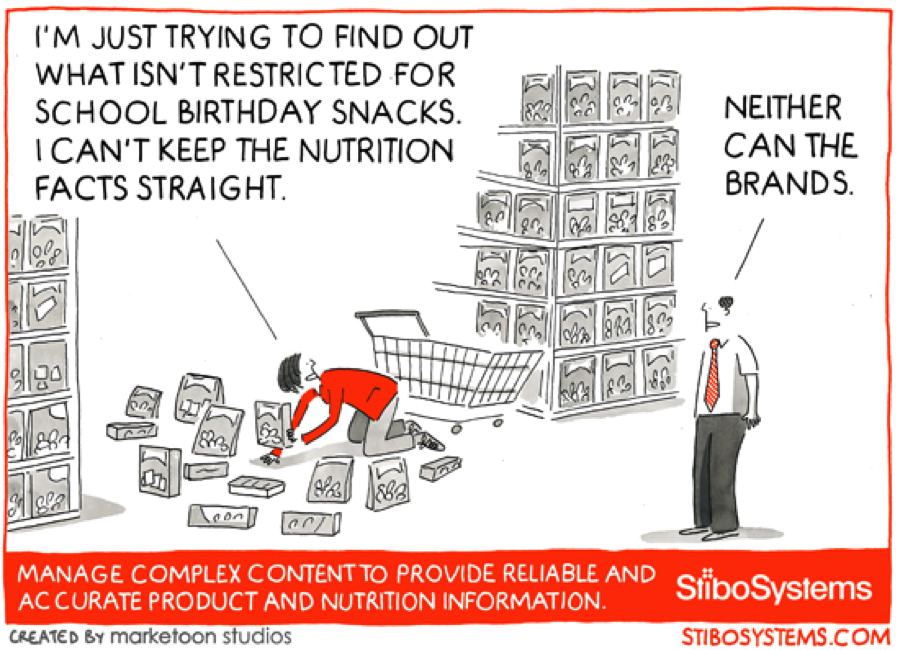 As the amount of data grows, it also becomes increasingly difficult to keep all that information standardized and accurate. When data quality gets out of control, it has a direct and measurable impact on business decisions. Half (50%) of all organizations listed poor business decisions as a top reason for investing in better data management.
In addition to the IT-centric pressures of data access and quality, organizations reported that certain line-of-business concerns were top-of-mind this year. In a departure from past data management studies, organizations now report concerns over how data impacts their ability to engage and retain customers. This indicates that data management is no longer just an IT concern. Departments across the organization now ask how data systems can improve their daily operations.
With accurate and complete information on customers, their buying habits, demographics, and history of complaints, organizations can tailor their interaction to the preferences and interests of each client. As Table 1 shows, organizations with data standards showed significantly better performance in the number of customers doing repeat business year after year. They also had more customers express high levels of satisfaction with the organization's goods or services. Happy customers translate to stronger sales performance for those with data standards, with a larger percentage of the sales team attaining their annual quotas.
Table 1: Quality Data Correlates to Happier Customers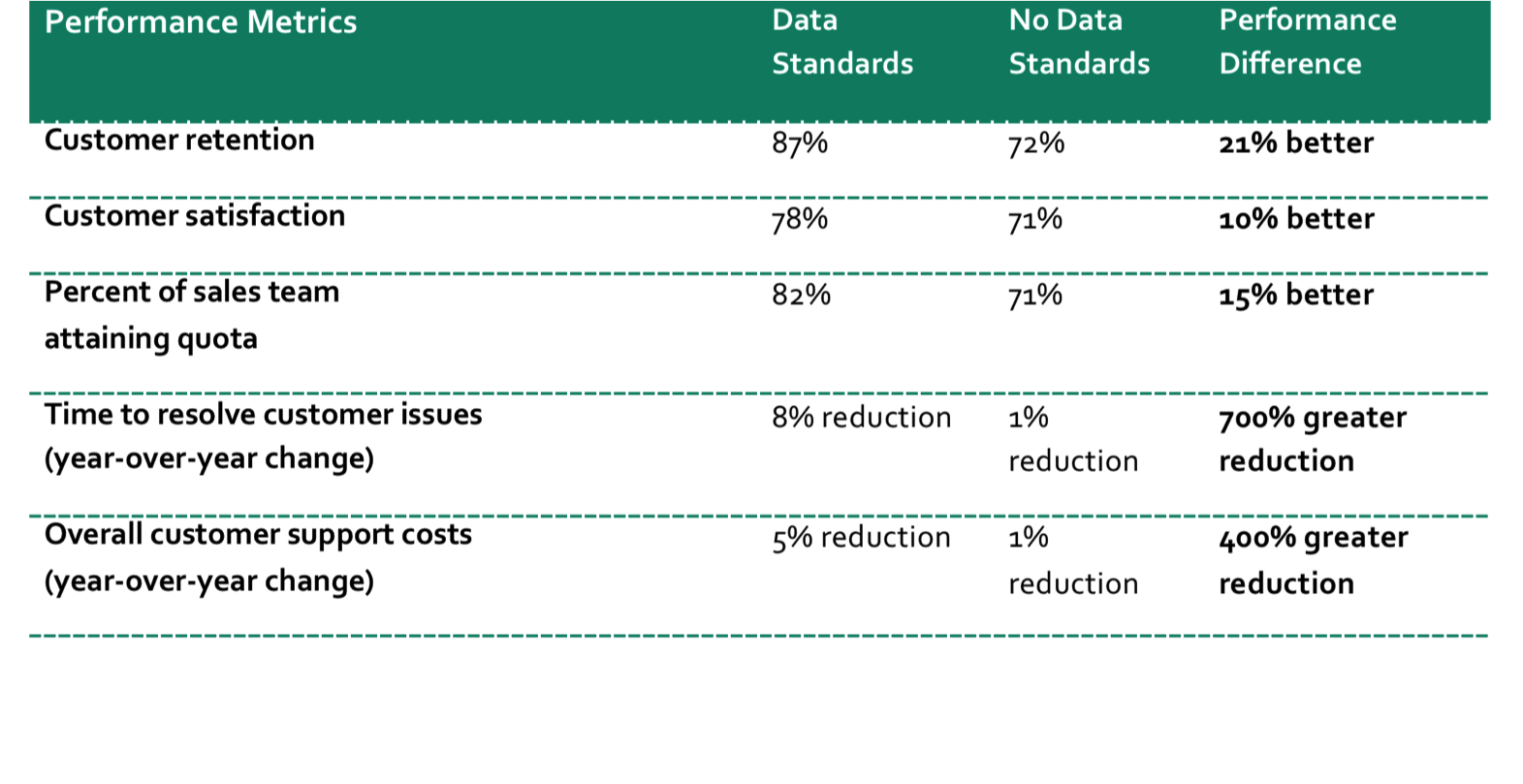 Quality data also provides a benefit when things go wrong. By keeping a consistent history of complaints, or tracking the progress of a ticket as it passes from person to person within an organization, the overall time to resolve an issue can be reduced. With reduced time and headcount required to address issues, a subsequent reduction in overall customer support costs can be realized. Whether an organization is implementing or improving a master data management system, or simply looking for ways to better manage key data, data standards are a high impact capability to consider.
About the Author
Peter Krensky is a Senior Research Associate in Aberdeen's Business Intelligence (BI) and Business Planning & Execution practices. At Aberdeen, Peter produces data-driven research to reveal the business benefits of various technology solutions. This research identifies industry best practices for technology implementations that lead to top performance. Peter's primary research topics include real-time analytics, data visualization, self-service BI, and cloud/SaaS BI, as well as role-based and industry-specific applications of analytics. Peter graduated Cum Laude with a Bachelor of Arts in History from Amherst College in Amherst, MA.