Author: Chad Cosper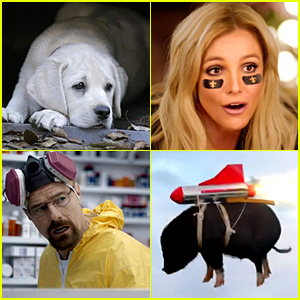 There were two games going on last night. One was obviously a contest between two great football teams. The other was a contest in which you were the prize: your eyes, your loyalty, your dollars.
What was your favorite commercial? Katie Couric and Bryant Gumbel poking fun at themselves for BMW? "Allison, can you explain what Internet is?" Snickers' "Brady Bunch" spoof? Apparently self-deprecation was as big this year as tugging on the heartstrings (hard to beat the puppy commercial for Budweiser, but I quite liked the words of Muhammad Ali and action of Amy Purdy for Toyota).
The brands paid dearly to make you laugh, cry or just keep you from going to the kitchen for that second bowl of chips. According to the Wall Street Journal, each second of commercial airtime during last night's big game cost $150,000, or $4.5 million for 30 seconds. What do these brands get for that money? Last night it was website traffic. I am sure many people watched the big game the same way I did: on my couch with a laptop open. And, like me, people browsed sites for brands and products that they saw featured in commercials. I certainly researched BMW's i3.
Brands know this and they know that the fastest way to waste their entire advertising budget they get this quarter (or year) is to not provide the customer with an enjoyable and informative web experience. Whether the website is selling cars or insurance, customers want to be able to find accurate and up-to-date product information.
A centrally-managed Master Data Management (MDM) solution enables brands to efficiently acquire product information and digital assets from a variety of sources, both internal and external, in a timely manner. It provides data governance and enrichment tools to ensure the validity and completeness of product data. And, perhaps most importantly, it can publish product data across online and off-line channels — regardless of format, language, currency or physical location. Brands can expose the right data to consumers to help them in their decision-making process. And, studies have shown that accurate product data reduces the number of product returns and increases the likelihood of cross-selling and upselling.
One of last night's commercials suggested that consumers switch to T-Mobile to "Save Your Data." If brands want to save their data, they should include MDM as part of their enterprise architecture.