Author: Peter Krensky, Research Analyst, Aberdeen Group
Inside or outside the corporate firewall, the demand for product and customer data continues to grow. Customers engage product data through multiple channels, generating new customer data in the process. Employees need to share both product and customer data across departments. Applications must pull from internal data sources and access data from business partners. Aberdeen's research on Master Data Management (MDM) revealed that organizations that invested in a centralized system of high quality product and customer data could present a clear, consistent message across all these channels.
The hidden sales cycle refers to potential customers conducting their own research. They compare vendors, read reviews, and progress along the buyer's journey before a company ever identifies them as a potential lead. Engaging these prospects throughout the product research process is an essential part of driving sales and managing a brand. Organizations that master customer and product data identified their most valuable channels for customer engagement (Figure 1).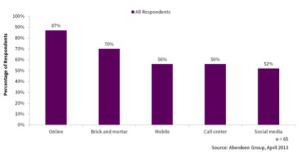 Figure 1: Critical Channels for Customer Engagement
If organizations manage each channel separately, the task of keeping product descriptions, pricing, sales opportunities, and targeted marketing initiatives consistent across each method quickly becomes cumbersome and time consuming. Whenever a data change occurs, it has to be modified in each channel, duplicating work and effort. If all channels pull data from an MDM system for product data, changes only have to occur once. Also, any new channels – such as a shiny new mobile app – can be developed with the essential data elements already in place. Companies that master data ensure that their product information and messaging is consistent, no matter where it is engaged.
Similarly, if organizations collect customer data that is not mastered from each channel, corporate decision makers will have to work with scattered and incomplete customer data. Leveraging MDM to deliver and collect data through these channels helps companies target the right product data to the right customers. Aberdeen's past MDM research has shown that nearly half of organizations that master product data integrate that data with information from their Customer Relation Management system (CRM). Aberdeen compared organizations that master product and customer data to organizations that do not. The organizations with MDM for these data domains reported desirable performance, such as fewer product recalls, more perfect shipments, high levels of customer satisfaction, and greater revenue growth.
The appetite for product data can never be fully sated. Customers will always seek out more information through a variety of channels to inform their decisions, creating additional insights for organizations to consume. Organizations that master product and customer data will feed prospects superior information and strengthen their understanding of customers and their needs.
About the Author
Peter Krensky is a Research Analyst in Aberdeen's Analytics and Business Intelligence (BI) practice. At Aberdeen, Peter produces data-driven research to reveal the business benefits of various technology solutions. This research identifies industry best practices for technology implementations that lead to top performance. Peter's primary research topics include real-time analytics, data visualization, self-service BI, and cloud/SaaS BI, as well as role-based and industry-specific applications of analytics. Peter graduated Cum Laude with a Bachelor of Arts in History from Amherst College in Amherst, MA.