With "March Madness" in full effect, you can find NCAA Basketball brackets being passed around and possibly wagered upon. This has become quite normal in recent years as one of sports' biggest moneymakers has begun. However, this comes with a hefty price for employers. Until the national champion is crowned April 6, millions of employees will spend work hours completing brackets, checking scores and possibly watching games, thus hindering employee productivity.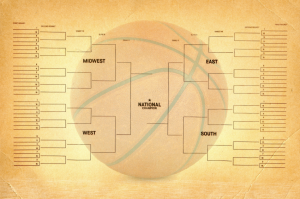 According to a survey conducted by Challenger, Gray and Christmas, Inc., the total loss of workplace productivity from March Madness can reach $1.9 billion.
For those companies who have deployed a Master Data Management (MDM) solution, all hope is not lost. MDM solutions improve employee productivity by providing employees access to information anywhere, anytime, which enables them to more effectively communicate and share. This is especially helpful when employees are extending their lunch hours to catch a game.
MDM solutions also help employees find the information they need quickly. Successful MDM solutions allow employees to quickly and easily locate the information they need, without having to worry about which version is the most recent. This will help employees optimize their time in between games.
Companies who have implemented a successful MDM solution can also rely on the quality of their data. These companies have fewer significant errors in their data, and if an error is discovered, the errors can be traced and corrected in a shorter amount of time. This type of system will help employees get more work done in between games.
While a MDM solution will not completely solve your March Madness problems, it can help employees take care of their responsibilities and get back to business as usual a little faster.
Learn more about Master Data Management here.