Author: Chad Cosper
Next week almost 40,000 healthcare professionals are expected to attend the annual conference and exhibition hosted by Healthcare Information and Management Systems Society (HIMSS). Drawing from the nation's top providers, payers and governmental organizations, the participants, mostly IT professionals, but also medical staff, analysts and administrators, will gather at Chicago's McCormick Place to hear industry leaders discuss emerging trends and new approaches to existing strategic initiatives.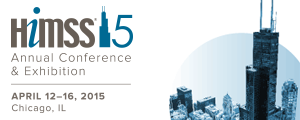 As you might expect, the most popular topics of conversation will center on the common strategic initiatives for which healthcare organizations are either currently preparing or are actively undertaking. Patient engagement, clinical analytics, EHR implementation and integration, standards and compliance, mHealth and interoperability dominate the conference's education sessions and will even extend to the exhibition floor, especially with the always interesting and educational Interoperability Showcase.
All of these initiatives, and more, rely on accurate and up-to-date information about providers, locations, assets and, most importantly, patients. Healthcare organizations embarking on any of these initiatives should consider the state of the underlying data within the enterprise.
For patients, some questions to ask yourself: What is your duplicate patient rate? Which of your source systems contains the most up-to-date or accurate patient information? Which is the least? Are all systems that contain patient information contributing to the single view of the patient? How about legacy systems? Can you easily determine who is in a patient's household? Can your clinical applications determine the difference between Albert Gonzalez, Jr. and Sr. even when they have the same address and phone number?
What about your providers? What is the system of record for providers in your network? Does that system include all of the information you may need to contact them at any given time? Does your enterprise have a view of each provider that includes complete credentialing and provisioning information? If your providers practice at multiple locations, do they have a separate ID at each or separate logins for critical information at each? Do you know who your most valuable referring providers are? Are you marketing effectively to the referring provider community?
For many of today's most important initiatives to improve patient care and reduce waste in the system to be successful, you should be able to answer most of these questions and be comfortable with those answers. Master Data Management (MDM) technologies have long helped healthcare organizations answer these questions by creating solutions like Enterprise Master Patient Indexes (EMPI) or Provider Registries.
Let me ask a few more questions. Can you access an overview of the patient's care team, including any referring physicians who may be outside your network, and any tests they have conducted or medications they have prescribed? Would your clinical systems detect a patient who has presented at multiple locations or facilities within your network and requested the same drugs? Can your enterprise associate critical assets with staff members responsible for them?
The ability to answer and be confident in the answer to these questions is equally important. If you are not comfortable with your answer to these questions and others that require true Multidomain MDM solutions, read more here.
Also, if you are in Chicago next week for HIMSS, stop by Booth #7761 to discuss how Multidomain MDM can help your organization set the correct foundation for your current and future strategic initiatives.