When the Panama Canal was opened in 1914, most of the world likely thought that the accomplishments of the engineers had eclipsed the Great Wall of China and the Pyramids of Giza, and that the world would never again see a construction project as challenging and impressive successfully completed again. However, since that time, countless projects as challenging, or arguably more challenging, have been completed. Think about the sheer size of the Hoover Dam, the Big Dig in Boston or the Burj Khalifa building in Dubai. Most major cities have seen skylines absolutely transformed in the last 25 years, and roads, bridges and airports have been built or upgraded to support access to those cities. But how many of us think about how these infrastructure projects come together?
If you have ever overseen a construction project at your home, you may understand a tiny fraction of what is involved. Planning is key. And executing the plan is how results are measured.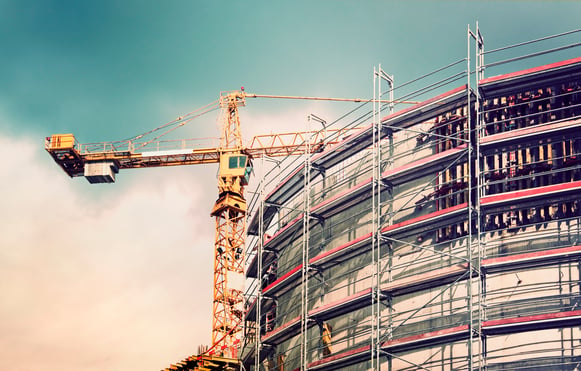 Large infrastructure projects bring large problems
Years of preparation and acquisition is required to secure the land and permits necessary to undertake large-scale construction projects. Additionally, great care must be taken to ensure that the Engineering, Procurement and Construction (EPC) company, which manages the project, submits a sound quote for the work, quality contracts are written, and that the crews have all of the bid information and materials necessary to complete the project without too much overrun. Complicating the process, often there will be multiple companies involved in the process. It is not uncommon for one EPC company to manage the bid process and another manage the execution phase.
EPC companies execute projects across operational areas that have a planned set of interrelated tasks that are to be executed over a fixed period of time with fixed costs. Strict workflows and accurate data are necessary to navigate each phase of the process, as well as any hand-off between phases. From the beginning, organizations must have a solid view into the availability and cost of parts and assets that will be required to bring the vision of the engineer and architect to fruition in order to submit a quote that will both win the business but also yield a profit. Throughout the procurement and construction phases, EPC companies must be able to recognize and understand all aspects of a supplier's or subcontractor's relationship, from supply chain and availability to receiving and invoicing, so that they can collaborate on all interrelated tasks. It is critical to automate tasks using business rules to quickly and easily on-board new products and product catalogs so that necessary parts can quickly and easily be procured when needed. In addition, it is vital that information is easily shared across the many firms that are helping to complete the construction projects.
Master Data Management (MDM) can help
Using a single, central repository along with data syndication techniques to manage critical details and improve data quality for assets, parts, suppliers, subcontractors, and even employees, can help. Ensure that the workflows and business systems that provide the basis for decision-making and reporting, key to proving compliance with necessary regulations, use accurate and up-to-date information, and that that information is easy to share with other companies.