We're more than halfway into the year 2017. And what better time to take a look at what you – our readers – have found to be the most interesting topics and blog posts during these first six months. Maybe you've missed one of these great posts? This is your chance to (re-)read them. These are the five most viewed posts: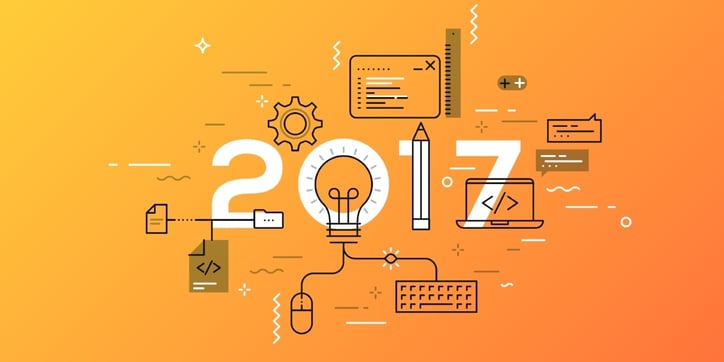 5. Getting started with MDM
In fifth place we find the blog post, "How to Approach Master Data Management with Three Basic Steps" where we list the first three of eight tangible steps to start – or restart – an MDM program. The post is based on the on-demand webinar "Master Data Management: Eight Key Things to Get Right" with MDM analyst and advisor John Radcliffe, that you can also access through this post.
4. Stepping up Data Governance
In fourth place, we have the post, "3 Reasons You Need to Step up Your Data Governance Game, Right Now", where project manager and solution consultant Karl Meier shares three reasons as to why Data Governance - not always an easy to sell to the organization – is more relevant than ever.
3. PIM in the future
In third place, Director of Industry Solutions, Darren Cooper, shares five predictions about Product Information Management, in the post "What Does the Future Hold for Product Information Management? 5 Key Points to Consider" based on the webinar "Digital Disruption for Product Information Management." Here he shares insights on how trends such as product personalization, machine learning, and persuasive technology will influence PIM and the jobs of PIM managers.
2. MDM Myths
Apparently, there are still many myths surrounding Master Data Management. In this second most viewed blog post, Jennifer Krizanek, Communications & Product Marketing Director, eradicates three of them when she shares the "3 Master Data Management Myths You Should STOP Believing Today".
1. Personal Data Regulation
Here we find not just one, but several blog posts about the new General Data Protection Regulation, that naturally seems to occupy a lot of people and businesses inside and outside of Europe these days.
You can find the most popular of these here:
11 Ways the GDPR Will Affect Your Marketing
3 Most Frequently Asked Questions about the General Data Protection Regulation
How to Prepare for GDPR in Five Steps
Solved! 4 Biggest Personal Data Challenges of the General Data Protection Regulation
Psssst! If you want more information about the General Data Protection Regulation (GDPR) or want to know if this is relevant to your business, you can visit our site dedicated to this particular topic: www.dealingwithgdpr.com