This is a question that most companies will ask themselves at some point. And, according to recent research, the answer is, "No." More than half of UK businesses (56%) have invested in technology over the past five years without using it to its full capabilities.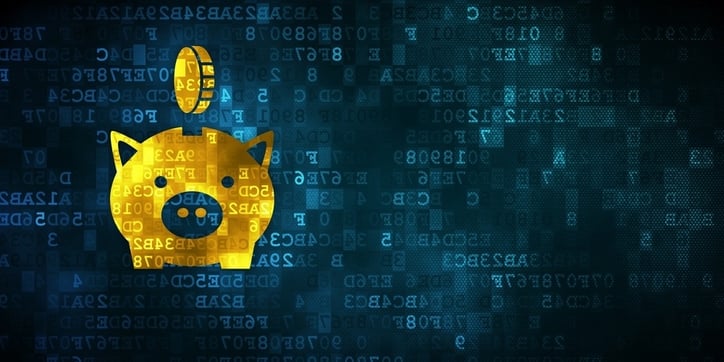 This shocking statistic was revealed in a survey conducted by TomTom Telematics, which cited the following as reasons for the lack of technology use:
47% blamed lack of guidance and support from suppliers.

45% said they lacked a dedicated resource to make use of the technology.

37% said the technology was incompatible with existing systems and processes.
And an even scarier statistic …
McKinsey & Company revealed that 17% of large IT projects go so badly they threaten the very existence of the company.
On average, large IT projects run 45% over budget and 7% over time, while delivering 56% less value than predicted.
But, it's not all doom and gloom. Here is some positive news.
Companies that are getting it right
According to a new Pulse of the Profession report from the Project Management Institute (PMI), the success rate for IT projects is starting to rise. Overall, all organizations reduced the average amount of money wasted on projects and programs by 20% compared to 2016.
You'll be interested to know what's changed. According to PMI, a number of factors have been cited by those contributing to the report.
First, organizations are focusing on long-term benefits and the maturation of their technology rather than just cost, time and resources.
Second, companies are reducing the number of projects they're taking on—focusing on those that will have the biggest impact and generate the highest ROI.
Reducing the number of IT projects they undertake has forced companies to prioritise where to invest, and this has led to increased alignment of IT with business goals. Just 42% of organizations report having high alignment of projects to business strategy. This lack of alignment has led to 44% of strategic initiatives being unsuccessful.
What's your IT priority?
So where do you begin? For customers of Stibo Systems, the answer was simple.
When deciding which IT projects to prioritize, and which were most closely aligned to their business strategies, they kept coming back to one thing—data. How could they best harness that data to fuel business decision making, increase customer value and drive profits?
Following this realization, the next step was to look into ways of managing their data across multiple systems to gain a single viewpoint. This, in turn, led them to Master Data Management (MDM).
MDM connects and enriches data from disparate internal silos and external sources to create a 360-degree view of customers and products, simplifying the process of selling to, and retaining, clients.
With the right Multidomain Master Data Management platform in place, you'll find it can manage and govern data across information supply chains, enabling you to:
See and manage data from various sources in a single view
Connect data across every business system
Give customers a highly personal experience
As the management of company data is now key to so many areas of a business, the successful deployment of MDM consequently increases the chances of success of other IT projects.
But, ultimately it all comes down to how well you plan a project in advance, making sure it aligns with your overall business needs and requirements. Look to adopt a dedicated project management approach to ensure success—a strategy that many believe is vital, as this statistic shows:
An astounding 97% of organizations think project management is critical to business performance and organizational success.
Food for thought when considering your next technology investment.