300+ attendees, 35+ sessions, inspiration, innovation and fun: these were the main ingredients of our Connect customer conference in Chicago that ended last week. Here's a recap of the event.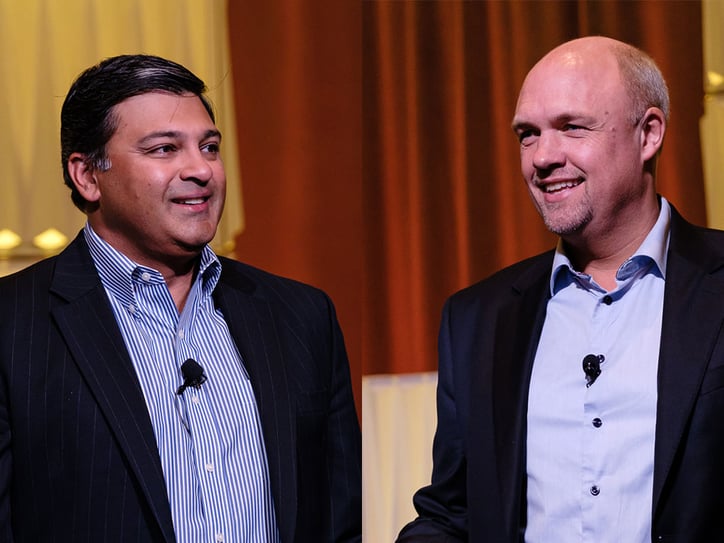 Connect 2019 in Chicago proved to be two days filled with inspiration and innovation. Stibo Systems' CEO Niels Stenfeldt and I kicked it off by sharing our vision and plans for delivering a purpose-driven business that can address the growing data challenges organizations face. A purpose that will provide our users with the transparency they require and their customers demand. Transparency that can only be achieved through trusted data, which delivers the ultimate customer experience.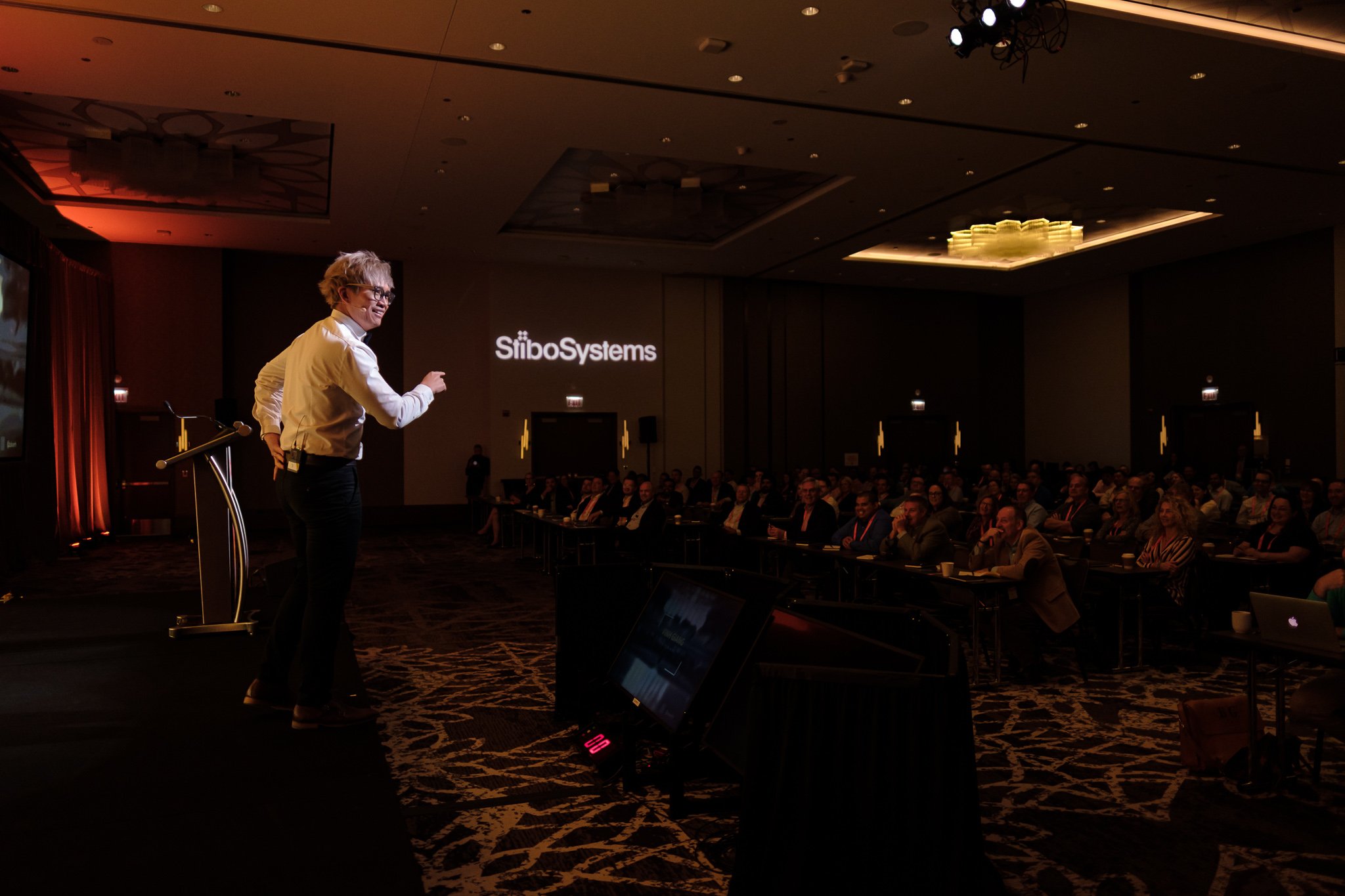 Guest speaker Vinh Giang presented "The Psychology of Illusion." He explained that to achieve our goals, we need to realize the power that perspective, influence and belief have on our ability to reach those goals.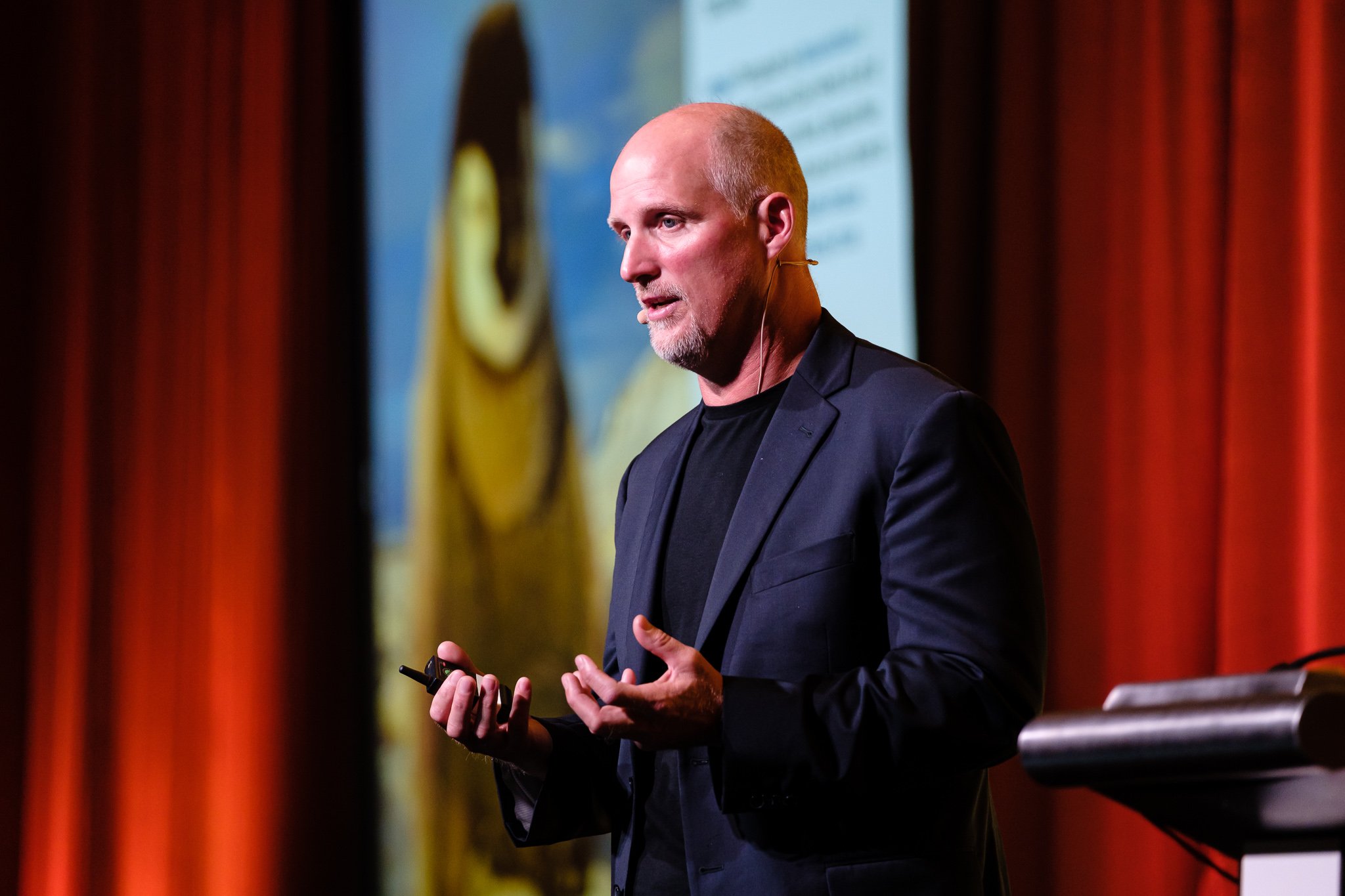 World renowned photographer and conservationist Paul Nicklen shared his story of "Success Through Failure." He took us on a first-hand view of the work and effort that is required to capture amazing images and the power they bring for creating positive change. He also spoke about the importance of data with purpose and illustrated how the data we share must be 100% trustworthy if we are going to use it to initiate positive change.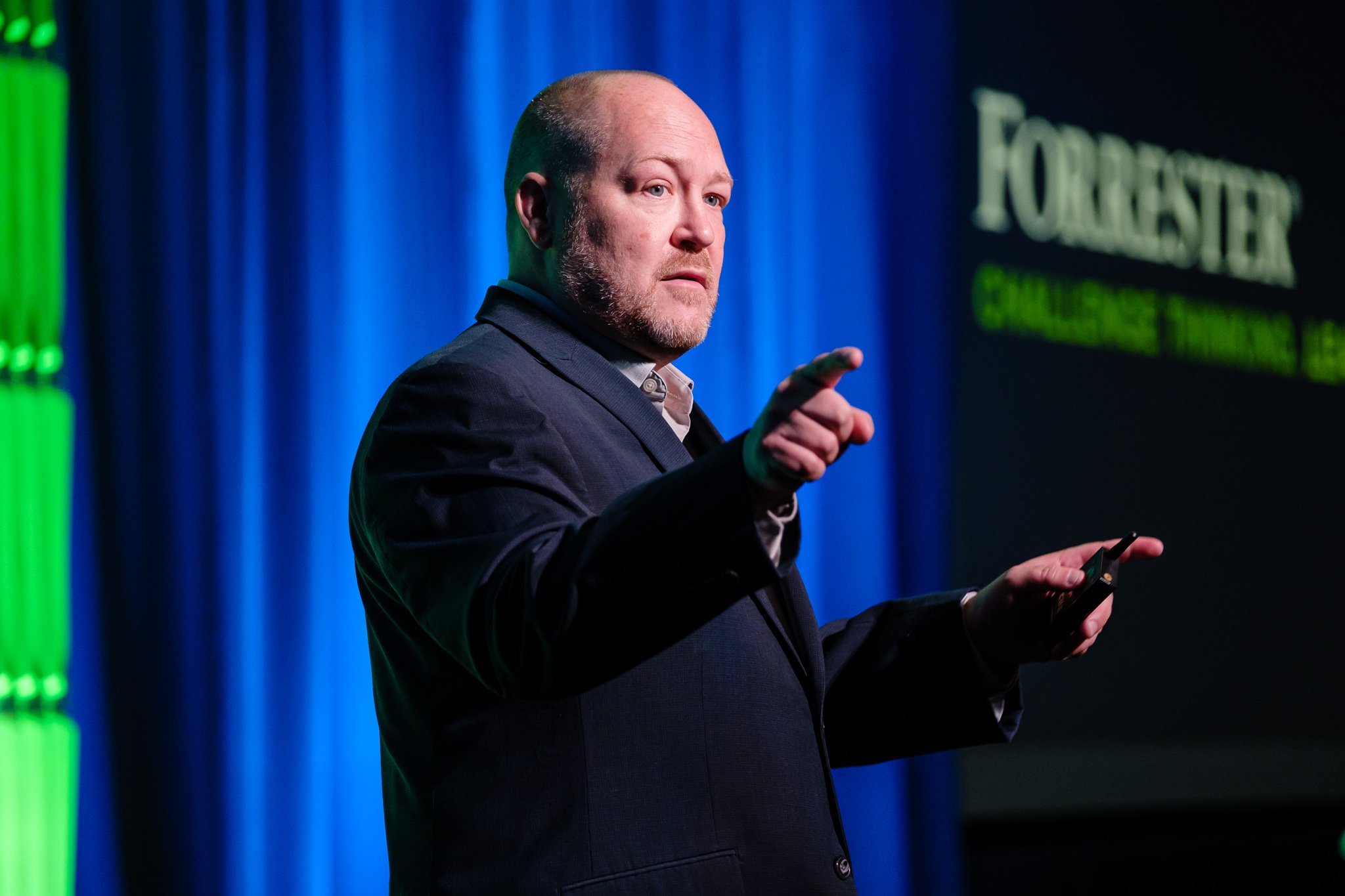 Our final morning session was by Brendan Witcher, VP, Principal Analyst at Forrester. He presented on "Customer Obsession Through Data-led Strategies" and explained that to successfully win, serve and retain customers, companies need to be obsessed with the buyer's journey. Brendan summed this up in his statement that "data is the new sexy."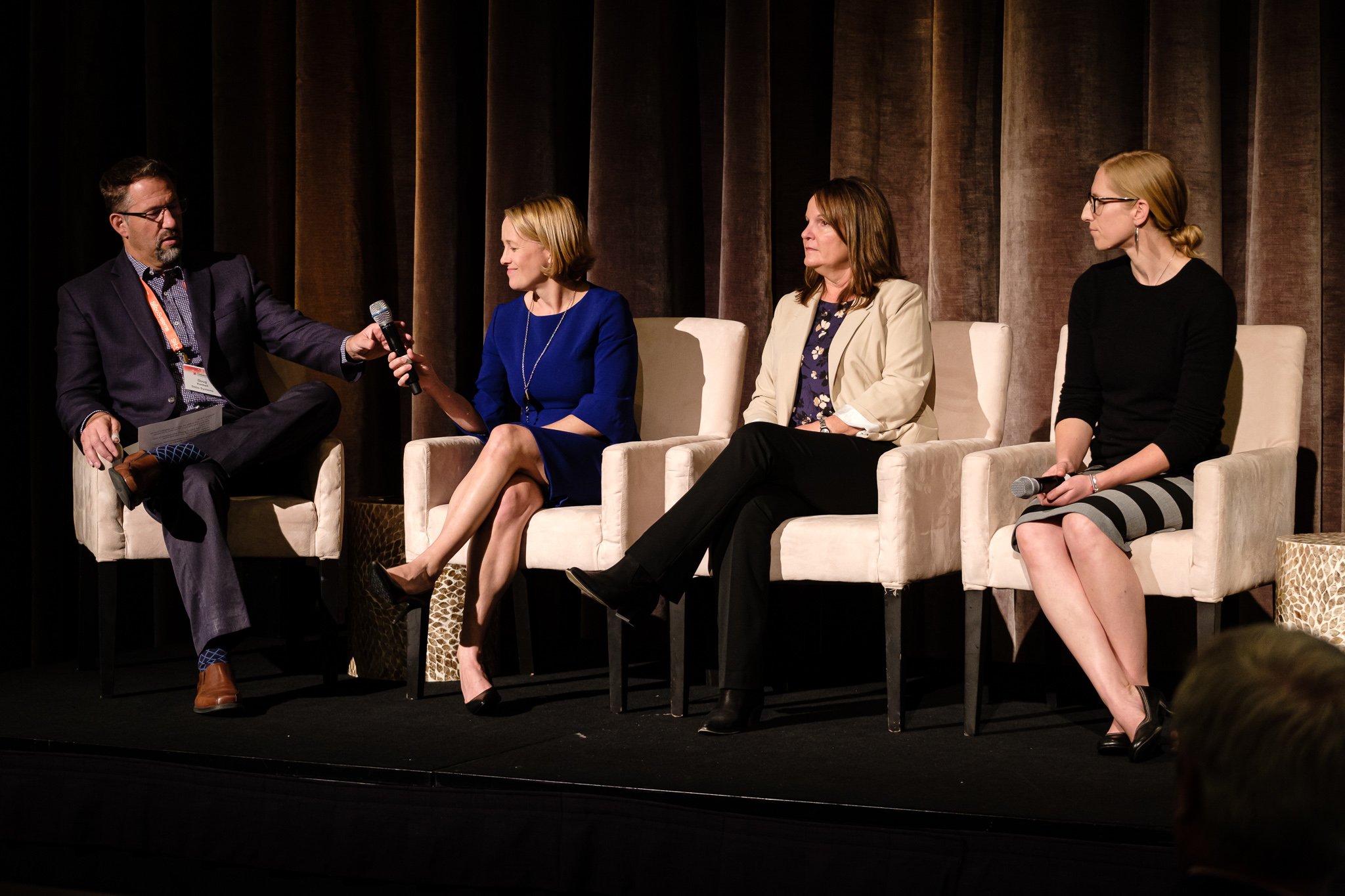 After breaking for lunch on the rooftop terrace, our guests attended numerous break-out sessions, including guest panels from manufacturing, healthcare, financial services and retail customers who shared their digital transformation stories. Pictured above, our retail panel discussions included Kim Jack AVP at Canadian Tire Corp. Carol Jordan, VP Merchandising from Mason Companies and Emily Taylor, Director of Product Management at the Gap Inc. Sponsors and partners such as Cognizant, Deloitte, Tenovos, CCI, Loqate and Pivotree also shared insights and experience throughout the day.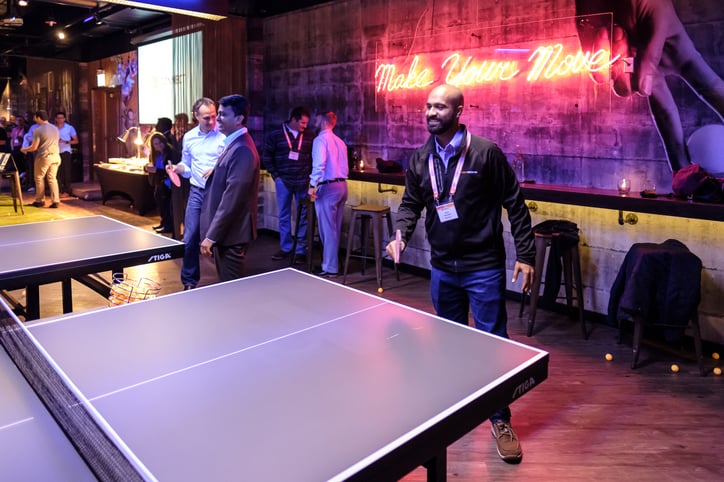 Our guests and partners were then treated to some fun and friendly competition at our evening reception at SPIN – a local spot featuring ping-pong tournaments and great food. The evening saw Alan Cowan from Loqate, a GBC solution, defeat our guest Ping-Pong professional 13-11.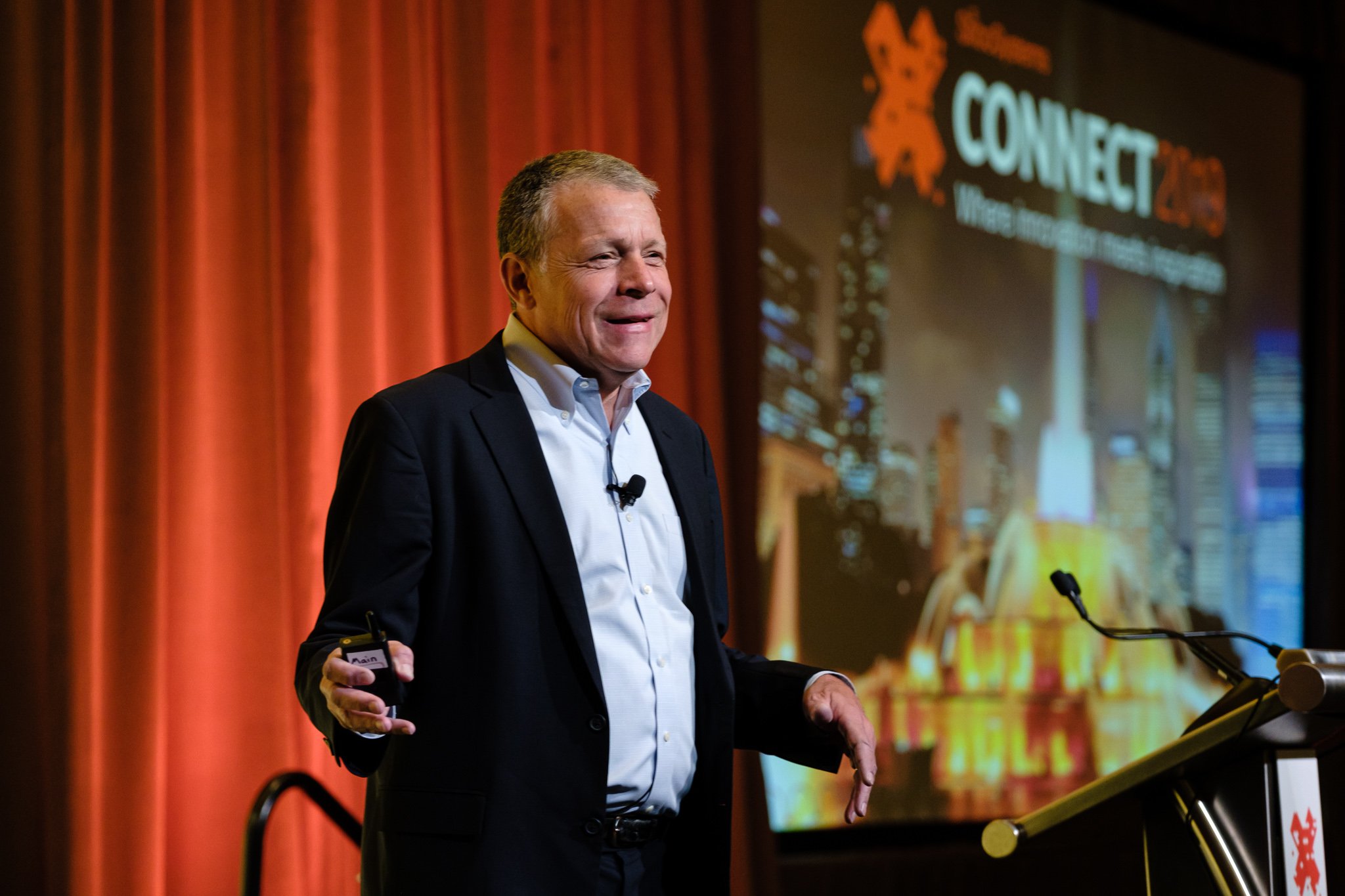 Day two once again proved to be both inspirational and innovative. Brad Crosby, Stibo Systems' President of North America, kicked it off by providing an insightful view on how we put Your business first and our underlying methodology to ensure your digital transformation.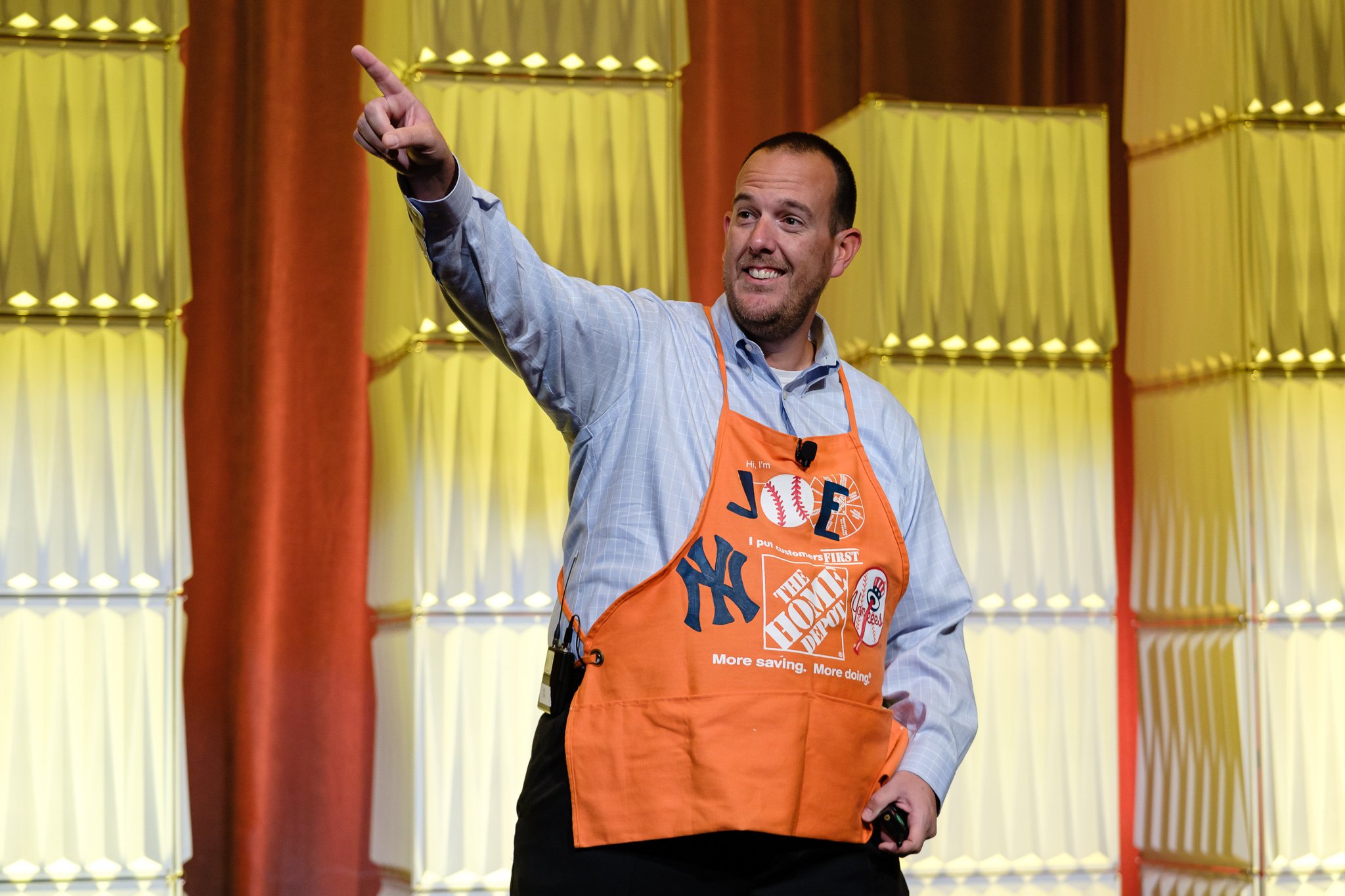 More customers shared the journey they have taken to solve their most pressing business challenges. Joe Amorosso from The Home Depot shared how his organization has developed a content strategy using Product Data Syndication to better collaborate with suppliers, 3rd party content providers, data pools and more. The goal is to create a more collaborative data sharing network for all stakeholders.
Connect attendees also enjoyed presentations from the always popular and insightful Scott Taylor – aka, The Data Whisperer – who rallied the crowd by proclaiming master data is the most important data any company has.
Conclusion
Over the past couple of days, we've had the privilege of hosting our customers and partners at Connect Chicago 2019. We enjoyed two days filled with sharing innovative methods of addressing common data challenges and creating new business opportunities.
It is clear that both consumers and companies continue to evolve in their digital journeys, leading me back to our CEO Niels Stenfeldt's opening keynote, where he talked about organizational transparency and purpose. These two factors, while challenging to achieve as data complexity continues to grow, will be crucial in determining which companies succeed moving forward.
Niels Stenfeldt stated that Stibo Systems would help organizations solve the transparency challenge today and in the years to come. "With our Digital Business Hub, leveraging our unrivaled Master Data Management platform, we are empowering companies to create transparency by collecting data once and making it available everywhere it's needed. And offering the data visibility necessary to ensure governance and compliance," he said.
Riding the momentum of this year's event, we guarantee that next year's Connect conferences in Berlin and Hollywood will be as inspiring as ever. We will expand on our evolving vision of a better world through better data. And we will shed light on new ways to take you there. And as always, we will put Your business first.
Pre-register and/or sign up for more information.
#2020enVision #2020enLight #Connect2020