Data security is a topic that's splashed across headlines for every industry these days. While data is the source of great strategic power for the future of doing business, it's also become the biggest threat, used as a tool by hackers to hold hostage and demand ransom to ensure its safe return. Like this year's HIMSS17 conference focus on privacy and security, Stibo Systems Healthcare recognizes the great power and threat that constantly growing data pools present to every person and organization that touches the healthcare industry.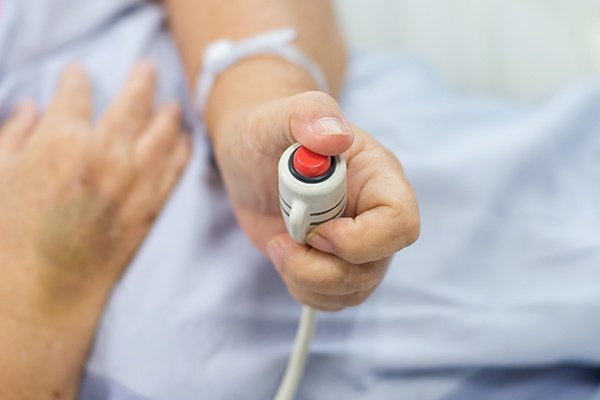 There are many challenges to securing your sensitive data and we believe the first step toward total security is ensuring your data is at its peak of cleanliness and quality. You may already have systems in place in an attempt to manage your deepening data pool, but they likely don't play well together and live in different departments across your organization. This strategy help you now, but wouldn't it be nice to make it easier on yourself and your peers with one system to manage it all? A single solution that plugs into your existing ecosystem of data management tools, brings all your data together to be managed in one place, and pushes that high-quality data back out to those source tools would streamline all the manual processes that your organization implements daily. This solution is called Master Data Management (or MDM) and it can give you the centralized control over data quality you've been looking for, laying a solid foundation for more secure data and data practices.
The systems the healthcare industry has built to manage the data have created silos despite the strides to improve data for patient health, as well as provider and payer satisfaction. These silos have caused a number of issues:
1. Practices and hospitals are unable to consistently recognize patients throughout the

care process, creating errors from registration to billing. This makes it easier for someone to commit identity fraud since the data is scattered across several systems.

2. Health systems can't share data resulting in poor care decisions due to lack of access to proper patient history. These decisions can impact value-based payment models for providers, causing greater dissatisfaction.

3. Mistakes and frustration mount with increased wait times due to inaccessibility of data, making patients disengage with their care. This can cause a decrease in patient portal usage and the poor data cycle starts over again.
Issues with data quality from siloed systems is not a new challenge for healthcare and, on top of it, the constant threat of a security breach is very real. According to a recent survey, 69% of healthcare organizations believe they are at greater risk than other industries for a data breach [1]. We see that there are challenges ahead and starting at the source may be the only way to combat a future full of security threats and risk. It's time to take a proactive approach to address your data quality issues at the foundation. Learn how an MDM solution can make the function of data management work for you and build a secure environment for the future.
[1] www2.idexpertscorp.com/sixth-annual-ponemon-benchmark-study-on-privacy-security-of-healthcare-data-incidents