Dealing with increasingly complex products and growing competition has caused many businesses to take another look at how they can improve their product design processes. Identifying solutions that will yield the expected improvements can take a long time and may require organizations to let go of long-held beliefs and practices.Taking a hard look at the drawbacks and pitfalls of the past can be challenging, and many businesses can have difficulty finding a place to start on the road of processes improvement. To help you along this journey, we have identified four important factors to consider as you start your design processes surrounding the product lifecycle:
1. Establish flexible and scalable processes
Although there are general guidelines that most businesses use to set up product design processes, every organization has their own specific requirements. Leaning on those general guidelines without adapting to your unique conditions is basically flying blind. How can you evaluate your current processes? And, how do you go about improving them for business success?
The first step is to have a clear and comprehensive product development strategy that outlines your research, resources, timeframes and expectations.
Having a strategy in place will shed a spotlight on both your specific goals and needs. And, by having that new perspective, you will be able to set up processes that will work toward those goals and identify those existing processes that need to be changed or outright eliminated.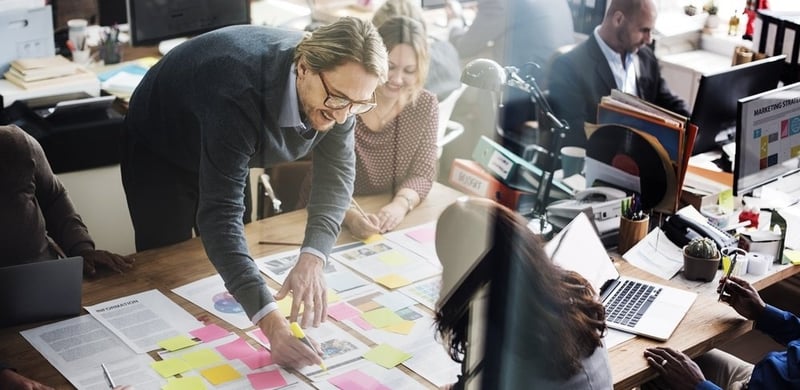 2. Keep your processes moving
With today's reduced product lifecycles, any delays in your design processes can mean substantial setbacks during development or launch. In many cases, avoiding these situations involves reevaluating your workflows to look for inefficiencies.
Important questions to ask include: Are the right stakeholders involved? Are your workflows clear and intuitive? Is there a system of accountability? What stages are causing significant holdups? Answering these questions will provide the needed insight to improve your workflows and eventually help keep your tasks and processes moving forward.
Then there's the matter of tools. Having the right tools to streamline your workflows and overall processes is crucial. Are you using a product lifecycle management solution? Does your current system allow you to customize and set standard workflows or notify stakeholders at the appropriate stages?
If your current tools are lacking and you can't track a product through its lifecycle, that's another pivotal area to look for improvement.
3. Communicate real-time product information
Giving both your design and production teams clear and quick access to up-to-date and accurate information is also crucial. But, how you convey this information is just as important. With good design communication you can efficiently share ideas and concepts, positively affecting how processes run as well as increasing overall collaboration and internal alignment.
Furthermore, a key piece of your product design processes must involve efficiently receiving and processing feedback. Standardizing how your teams receive feedback, and taking steps to ensure information is not miscommunicated, goes a long way to improve collaboration and synergy across your organization. Depending on your business and industry, how you share and present information across your teams can differ greatly. However, one thing that's the same across every industry is ensuring your tools support the best way to share design concepts for your specific needs.
4. Measure how your processes are doing
Keeping track of process performance is necessary if you want to identify which ones are lagging. This also circles back to having the right product lifecycle tools that can provide the right level of visibility, so you can easily pinpoint bottlenecks, setbacks or performance issues. The right tools should be able to easily provide digestible and concise information to help you understand a product's status at any stage.
If your current system provides an overly complicated glimpse of your processes, it's probably time to consider other options.
Process improvement and digital transformations are a continuous endeavor, and finetuning your processes takes time, dedication and cooperation from all parties involved in the organization. Keeping the factors above in mind will hopefully help you start to identify problems and give you an idea of what to consider as you head out on the journey of improvement for your product design processes.
What are you doing today to accelerate your design process? We invite you to share your successes, as well as your failures. We can all learn from each other.