When opening the internet for commercial use in 1995, the idea was that technology could help consumers and producers make markets more efficient. Soon after, the idea of replicating the flea-market garage sale concept and other traditional markets in the online world grew in the minds of entrepreneurs.

The first successful attempt to create an online marketplace on a large scale was eBay.com, which was mainly focused on peer to peer transactions, allowing anyone to become a seller and consumers to access a broad assortment of products.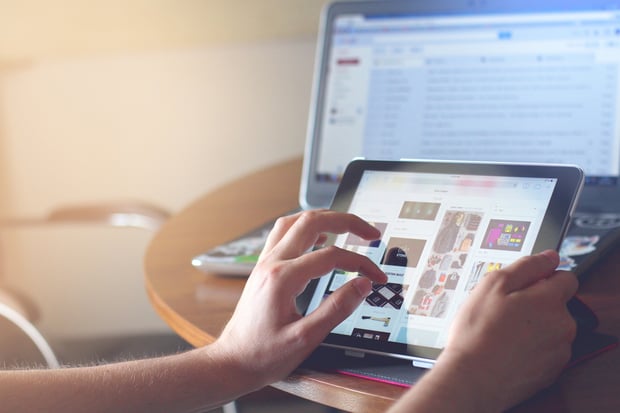 After Ebay's success, the online marketplace concept1 has helped create some of the world's most innovative companies. Amazon and Alibaba created horizontal marketplaces for all kind of physical goods. Airbnb and Uber developed vertical platforms for lodging and transportation. Odesk - today Upwork - disrupted the job market with a solution for hiring people. In the coming years, many more will rise.

A survey shows that six in 10 British shoppers had already bought from an online marketplace in 2014.2 This trend brings new challenges for the operators of these booming sites as it becomes increasingly complicated to manage the related product and customer master data.

Product data is growing exponentially (in some cases rising to tens of millions in references) and with it, customer demand for comparisons, reviews and accurate and comprehensive information on the products and services that are being offered.
Marketplace operators are turning to MDM solutions
Customer data growth also poses new challenges; new markets demand compliance with new regulations when managing customer data. Customer maturity demands targeted communications that require understanding of customer preferences and relations between customers (family units, friendships, common interests, etc.)
(Learn more about "The Synergies between Product and Customer Data Domains" in this blog post)

In order to keep the growth pace and meet customer demands, online marketplaces are optimizing business processes. In my daily work with large organizations, I see how the operators of these sites are turning to Master Data Management (MDM) solutions and implementing MDM platforms. Master Data Management platforms enable companies to sustain growth and help the companies consolidate and standardize product and service data, ensure data quality, speed up on-boarding and enrichment processes, comply with customer data protection laws and gain insights into their customers' preferences.

These digital transformation projects also allow marketplaces to be prepared for the new challenges that lie ahead in the near future. Customer demand for high quality products and service data is growing and new channels and technologies like social networks, mobile apps, virtual reality, etc., will require new ways to manage product and customer data.
[1] Marketplace: "A virtual, online space on which buyers and sellers meet to carry out transactions involving goods and/or services" www.mirakl.com/data/uploads/White-paper-Marketplace.pdf
[2] www.retailcustomerexperience.com/articles/customer-service-in-the-online-marketplace-how-retailers-can-cater-to-shoppers/