Several Stibo Systems employees recently attended the Gartner Data and Analytics conference, the largest they've hosted, with over 4,200 people in attendance and the most vendors to date. Our booth enjoyed excellent traffic, with multiple prospect conversations across verticals, titles and business needs. We conducted several very positive analyst meetings, shared a presentation in the Gartner Showcase area and even celebrated our 225th birthday with a great cake and interview with Niels Stenfeldt! Over the three and a half days, the team and I, as well as the other attendees were bombarded by a lot of hype around emerging technologies such as artificial intelligence (AI), machine learning (ML) and Internet of Things (IoT). Some of the hype was similar from previous summits, and some was new. The one constant across the last few years is, while master data management (MDM) is not as sexy as these technologies, desired business outcomes cannot be delivered without clean, high-quality, trusted data enabled by the foundation of robust MDM.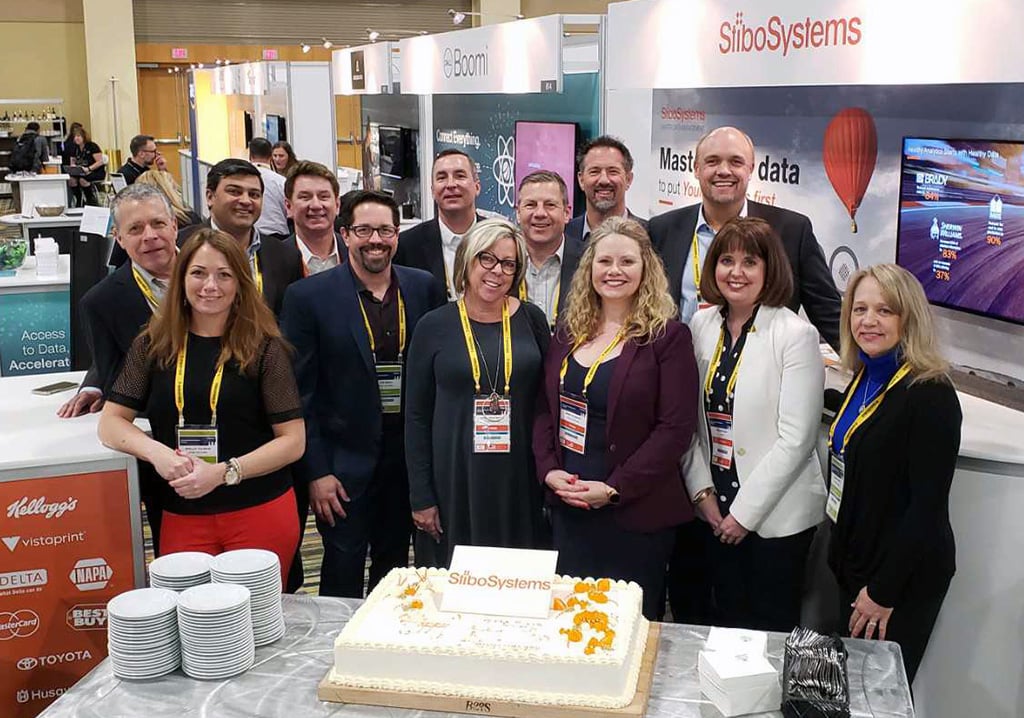 While MDM may not receive as much attention as these emerging technologies, the ability to deliver value to the business from these new technologies is only as good as the data fed to them – just as an athlete's ability to perform is only as good as the quality of air delivered to his/her lungs. And like air, while MDM may not catch our eye amidst all the buzz, it is just as (if not more) pervasive and important to business performance.
Take, for example, one of the breakout sessions dedicated to AI, entitled, "You are Sitting on a Pile of Gold for Artificial Intelligence. It's Your Data!" The analyst leading this session emphasized that in order for AI initiatives to be successful, the underlying data must be both diverse (i.e., encompassing alternative data sources for a more complete picture) and trusted (e.g., consistent across these data sources to provide a "single version of the truth"). MDM is a critical component to both enabling the diversity of data and ensuring its trustworthiness.
And, in the case of ML, one analyst with whom we spoke called MDM and ML "symbiotic" in their value to businesses. Why? Because, while ML can help you get data very fast, it doesn't do any good if you can't manage it. He said that data from ML needs the governance, usability and contextualization that MDM can provide to make it truly valuable to an organization.
Other analysts, in both one-on-one meetings and breakout sessions, stressed the importance of MDM in unlocking the value of IoT. In fact, one session highlighted the difference between IoT and "meaningful IoT," stressing that IoT is not about things but about the data that things generate. He emphasized MDM as an integral part of IoT deployments to make IoT data broadly reusable for multiple use cases.
Another analyst emphasized the critical role that MDM plays in supporting clients' digital commerce initiatives. He quoted from a recent Gartner survey that found that 57% of survey respondents identified "delivering the desired customer experience" in the top three challenges facing digital commerce endeavors. This is a critical and growing need. In 2017, an estimated 1.66 billion people worldwide purchased goods online, and in the same year global e-retail sales amounted to $2.3 trillion – with projections showing growth of up to $4.48 trillion by 2021. By providing a 360° view of customers and products in this digital context, MDM provides operational benefits for a great customer experience – including targeted communications, improved customer service, increased customer lifetime value and support in ensuring customer privacy.
The clear message from the summit is unmistakable. Like the air we breathe, the results of MDM may not always be inherently visible, but its effects can be seen in the day-to-day work that it supports in organizations around the world. And, were it not there, its absence would be immediately and urgently noticeable!
What key trends did you take away from the Gartner summit or other recent data management conferences?