Stibo Systems has been positioned as a "Leader" in this year's report, The Forrester Wave™: Product Information Management Solutions, Q2 2018. We believe that this is important for two reasons. First, in an environment that seems to be evolving faster than ever, having a trusted, credible third party offer this kind of perspective carries a great deal of weight with potential customers. What's even more impressive is, according to the report, we are "the only PIM vendor to maintain a position as a Leader across Forrester's past three PIM Waves"–in our view, this is recognition that our your-business-first approach to master data management is working from a customer perspective.
Product Master Data Management
In the report, Forrester acknowledged Stibo Systems for growing our Product Master Data Management (traditionally known as PIM) offering organically over its 30+ years, and for successfully transitioning from an IT-first to a your-business-first mindset. In our view, the latter is essential for everyone's success in today's landscape.
As the digital world continues to grow with an influx of data, Product Master Data Management (PMDM) is becoming a critical solution in retail, grocery, manufacturing/CPG and other markets. PMDM can be connected to other systems and third-party sources in order to fill gaps in your data, giving everyone a single view of product information. More benefits you can achieve include:
Enabling employees' collaboration

Accelerating your time-to-market

Boosting the performance of your products

Increased revenue

Ensured compliance
While the benefits speak for themselves, the process of implementing PMDM is vital to the ultimate success of the solution. The quality of your product data must be managed to ensure a smooth transition. This includes a data governance strategy for all of the company's internal and external (partners, distributors, etc.) information.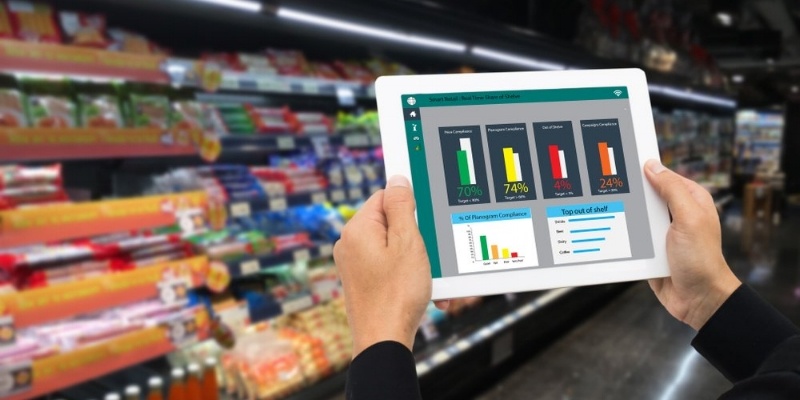 Governance as part of a strategic approach to MDM
The Forrester Wave™ also stated, "Stibo Systems is a best fit for businesses looking for a leading multidomain data management platform with an outstanding vendor portal and data governance model." For us, their mention of governance is notable when looking at PMDM, because, while data governance combines people, processes and information technology to create seamless management of an organization's data, there's not always a clear path to this success.
Goals surrounding data governance typically include achieving a 360-degree view of the organization's data, ensuring everyone in the company sees the same, complete information throughout every department. Our MDM solutions support the data governance plans of companies with built-in capabilities that make your transformation process much less painful.
Technology: Choices and Flexibility
Our MDM solutions provide the tools for overall data governance success with our diverse managed services and cloud options. These include:
PaaS: Stibo Systems MDM platform offered in the Cloud, hosted on AWS with 24x7 support

SaaS: Cloud platform with multitenant architecture; deploying new functionality, such as product data syndication, as cloud services.

Hybrid: Combination of on-premises platform with cloud services deploying key functionality
These options allow your company to choose what's best for your needs.
Identifying Your Decision Maker
Another key contributor to implementing MDM and ensuring data governance success: identifying who will make the ultimate decisions surrounding your data. In many cases, the Chief Data Officer (CDO) or Chief Information Officer (CIO) is fulfilling this role, guaranteeing the governed data meets external regulations while meeting internal expectations.
We recognize the challenges CIOs and CDOs will face when taking on such a role. As a result, PMDM has been shaped to empower the CIO/CDO rather than work against their current strategies. We've invested millions in new functionality requested by customers and demanded by the market, enhancing performance, UI, UX, integration, data quality, and much more. These capabilities will ultimately help decision makers confirm internal and external data quality.
After the implementation process, these integrations allow for continued business success. PMDM offers valuable insights as data analytics can be pulled from the system, thus allowing decision makers to make improvements for future products. Through these insights and improvements, the organization can increase personalization and customer experience efforts.