"The first step in exceeding your customer's expectations is to know those expectations."
Perhaps you've heard this quote by marketing guru Roy H. Williams. Even if you haven't, you will most likely agree with it. Knowing who your customers are and what they want makes perfect business sense, since customer feedback can drive product direction, pave the way for better customer experiences and help identify new business channels and partners.
But how do you get to know your customer if you sell exclusively through distributors or retailers? Are manufacturers disadvantaged by being disconnected from their consumers? How do they overcome this?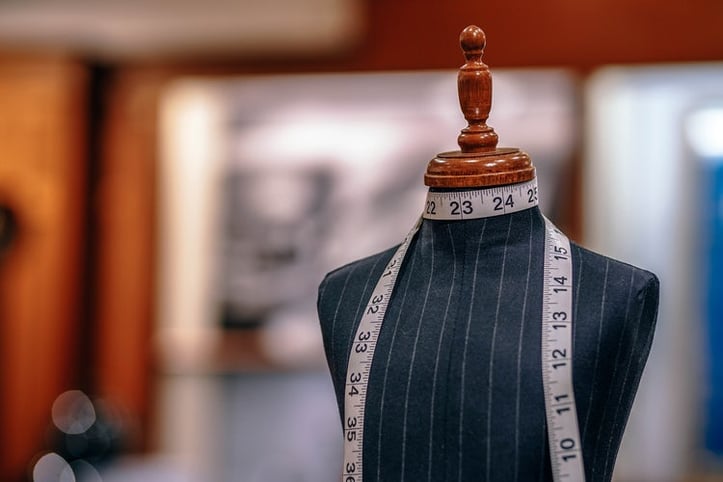 Companies in the manufacturing industry, whether industrial or FMCG (Fast-Moving Consumer Goods), are increasingly seeking new ways to connect with their end-consumers who are often hidden behind a distribution network.
Danone, the worldwide food company, has a number of initiatives designed to improve their knowledge of their 900 million consumers and those that influence them, for instance by directly targeting consumers with value added services. Their Cow and Gate division, for example, provides personalised nutrition advice to new mothers while healthcare professionals can seek information on medical nutrition.
Babolat, a manufacturer of sports equipment, has introduced an instrumented tennis racket that can monitor your performance and provide you feedback via digital services as part of its offering.
Philips's healthcare division is developing digital patient monitoring services that will complement its physical products.
Ferrero, manufacturer of, among other products, the hazelnut cocoa spread Nutella has made it possible for Nutella fans to add their own name to the product's packaging.
Examples like these prove that customer centricity is no longer the exclusive mantra of financial services. In fact, customer centric business strategies are being established across many manufacturing companies, often through the usage of both physical and digital services. Some strategies use digital transformation initiatives to support the new ways in which distributors and especially consumers, interact with products and services. A fresh IDC prediction foresees that by 2020:
"50% of the G2000 Will See the Majority of Their Business Depend on Their Ability to Create Digitally Enhanced Products, Services, and Experiences."
Embarking on more complex customer data and PLM journeys
Faced with changing business models and products that connect more with customers, manufacturers are faced with new requirements to support the design, development, distribution and monitoring of their products. Business data, locked away in a back-office ERP, needs to be liberated and join new, trusted sources of information in order to support the new business processes required to manage physical and digital products, their services and the customers who use them. Indeed, these new information sources are fast becoming an asset that can be shared with distributors and business partners who in turn, may collaborate with the manufacturer to add value to a product by providing, for example, complementary products and services.
Furthermore, the relationship between consumer and product is becoming entangled. Products and services need to be able to support this new model of engagement; always on, adaptable and personalised. An example is the car manufacturer who is in constant contact with the driver of the vehicle, proposing additional products and services and dynamically configuring new types of contracts for product consumption.
As these organisations respond to the rapidly changing dynamics in consumer experience and product consumption, the need for trustworthy data sources that are fit for the purpose of supporting new paradigms, becomes a strategic priority. For many manufacturers, managing consumer information is a new prospect. Multiple information sources might already exist across the organisation, and these need rationalisation, re-organisation and optimisation to be able to answer to the greater volumes and depths of consumer information.
Product lifecycle management (PLM) and product information management processes may need to become a more centralised function as brands need to increase time-to-market and delivery, communicate more effectively to a larger number of consumer facing channels, and address the need to combine their products with additional value-add services.
The traditional business of mass production relies on economies of scale. However, the growing consumer appetite for customisation - 42% of CPG consumers wanting customisation technology, according to a Deloitte survey in 2015 - and the associated premium they are prepared to pay - 19% from the same survey -, have led to this approach being disrupted.
In a world where we speak frequently of technological and digital disruption, arguably the most disruptive force is in fact, the customer. As a consequence, customer and consumer information is helping to drive product differentiation and new areas of business growth for the manufacturing industry.