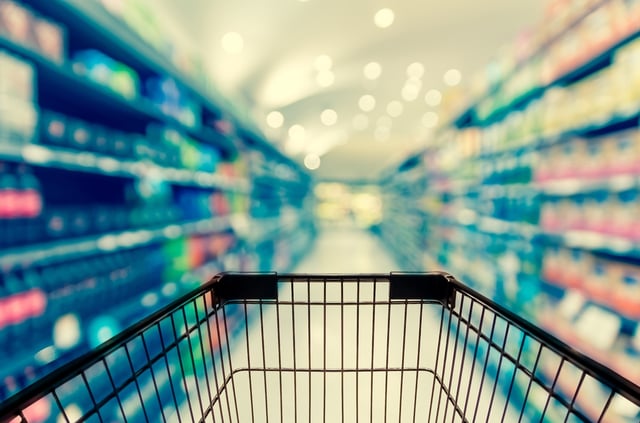 Consumer packaged goods manufacturers are increasingly recognizing the value of centralizing their data with Master Data Management (MDM) solutions to improve operational efficiency and business results, but all MDM platforms are not the same. Before taking a cookie cutter approach to master data management, here are some considerations that you should contemplate when assessing your project.
Effectively Manage Product Data
Documenting product data more accurately and efficiently in a centralized location to bring products to market faster is often the top business driver for implementing an MDM solution. The ability to manage ingredients, recipes and raw materials, as well as packaging and labeling hierarchies is critical, especially for food and beverage manufacturers. Removing data siloes and eliminating manual spreadsheet maintenance is key, but you need to ensure your solution also seamlessly connects with webstores and ecommerce partners, and can tie into networks like GDSN to help you streamline your entire information supply chain.
Most recently, CPG business are discovering that extending their data management philosophy to include not just finished goods, but the entire process of ideation and creation of new products is an invaluable consideration to any MDM selection criteria. A single technology solution that can provide these capabilities produces a more holistic view of your entire business and unlocks tremendous value.
Boost Sales, Marketing and Promotional Efforts
The ability to centrally manage products and processes in and of itself is often a win for any CPG business. Keeping information up-to-date, consistent and linked to similar products across all channels is important for consumer cross-sell and up-sells, and built-in digital asset management (DAM) capabilities can ensure your product images, videos and documentation reach the right customers at the right time in their purchase journey.
But did you know that an MDM platform can fulfill a critical role in your marketing efforts? Today's MDM solutions are often capable of supporting sales and marketing activities such as campaign costing, visual calendaring and promotions planning, as well as providing on-demand access to sell sheets. The ability to manage all that on one technology platform promotes efficiency and cross-departmental collaboration.
Drive Customer Loyalty and Experience
Competition to create excellent experiences to retain customers has never been more difficult. Today's consumers now expect a consistent experience no matter where and how they interact with your brand. Maintaining accurate master data and automatically feeding it to all of your consumer-facing channels is a key step in delivering those types of omnichannel brand experiences, but a multidomain MDM platform can take your customer experience efforts even one step further.
Out-of-the box support for initiatives like GMA's SmartLabel enhance loyalty and promote transparency, and the ability to easily publish consumer-facing recipes to your branded sites further builds customer loyalty and trust.
Benefit from Multidomain MDM
The value MDM can provide for CPG brands and manufacturers doesn't end with clean, accurate product data. Multidomain platforms such as STEP can also manage other critical enterprise data about your customers, suppliers, physical assets, locations and more, all in a single technology stack. This drives even more value from your MDM, as you won't have to implement multiple systems and connect them together in order to cross-reference data. Further, multidomain MDM provides a scalable foundation that can grow with your business.
To learn how one of the leading CPG companies, The Kellogg Company, manages their data across their enterprise by click on the case study below.