Stibo Systems honors Women in Master Data Management and the great work by many in the industry to achieve gender balance and equity. This blog series brings you several interviews with some of the remarkable women in our industry. We hope the stories of these women will inspire you to chase your passion for master data and its related fields.
Suzan Bader is a Senior Consultant with Agile Solutions - an independent organization providing information management solutions, working with a number of industry leading software vendors - including Stibo Systems. Susan, based in Milton Keynes, UK, holds a master's degree in Computer Science. Before joining Agile Solutions, she worked as a Delivery Manager of Master Data Solutions at Travis Perkins PLC. Today, she is Delivery Lead and Senior Consultant in Master Data, Data Governance and Data Strategy at Agile Solutions GB.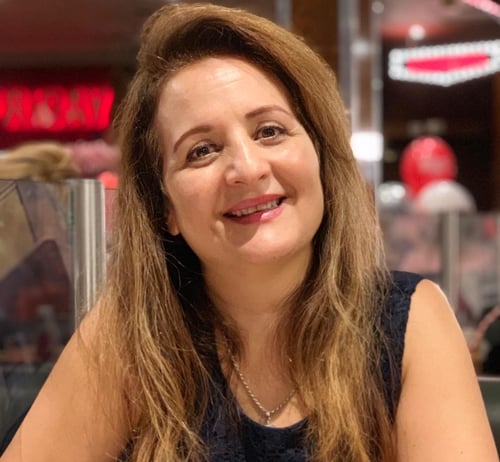 Why did you pick a career in master data?
Being a very detail-oriented person, I realized the value of having good quality data early in my career. I experienced that when I encountered a business issue and started investigating, I could almost always relate it back to wrong or incomplete data. For me it seemed very natural and logical to resolve the issue at its source. That is how I came across master data.


What do you like most about your job?
I like it when I solve a problem for a client and help them achieve a good return on investment by delivering a good solution. Happy stakeholders equal job satisfaction for me.


What do you see as the biggest barriers for more women in the master data field?
The biggest barrier in my opinion is a woman's inner belief. Working in the environment with my three female colleagues, I know that you can break any barrier with the right knowledge and experience if you just trust your abilities and give yourself a chance.


What advice would you give to a woman considering a career in master data?
Trust yourself and give yourself credit. Always stay on top of your game by staying updated; read and gather as much information and experience as possible. Knowledge empowers you. I also recommend you pair up with a strong mentor who can help guide you on your way.


Does your organization work to promote gender equity? If so, how?
Yes, by recruiting talented individuals no matter their gender. Our Data governance and Strategy community for example has three female members out of four.

Share a fun fact about yourself
I am dyslexic, and English is my third language, so basically writing is not one of my strongest abilities. It can be a challenge because being able to communicate in written English is a must in this job. But I am very strong-willed, and I believe if you really want something, you can do it. You just need to trust yourself and work hard - sometimes harder than others - but it will be worth it in the end.