"Come together, connect, share ideas, learn from each other at DoT". That was the message from Stibo Systems' CEO Mikael Lyngsø when he opened Stibo Systems' successful Data of Tomorrow (DoT) business conference 2017 from the main stage. This year, the conference took place at the EYE Filmmuseum in Amsterdam, Netherlands, where hundreds of data and business enthusiasts from different countries, organizations and industries were gathered to get a glimpse of the future – and the tools to shape it.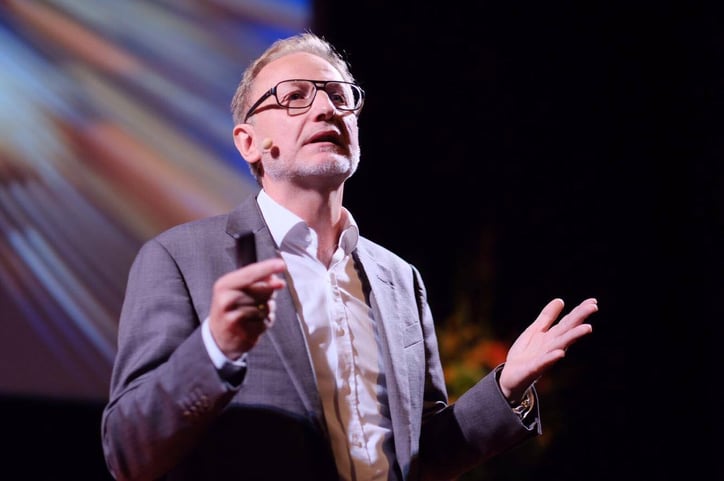 The dominant theme of the DoT conference, that was held 20 and 21 September, was not surprisingly, data. More precisely, data's influence on businesses, industries, and people. Once again Stibo Systems established its business-first approach, which was announced last month, as the DoT event offered insights into a wide span of data- and business related subjects, from the 'traditional' Data Governance and Master Data Management and how they're used to meet organizations' specific business needs to hot buzz topics such as the General Data Protection Regulation (GDPR), blockchain technology, Internet of Things, and more.
Stibo Systems, known for its award-winning Master Data Management™ solution that helps some of the biggest brands worldwide establishing a digital business core™ of operational data, also shared some exciting news, as they revealed some of their own current and upcoming projects.
The audience got a sneak peek of what to expect when Stibo Systems releases its newest version of STEP Trailblazer - the STEP 8.3 version, scheduled for release end of 2017. Stibo Systems also shared its product roadmap for STEP Trailblazer and revealed how they continuously work to improve their product offering to meet increased demands on performance and high availability.
Stibo Systems also announced a new release of SpirePLM, its comprehensive Product Lifecycle Management (PLM) solution. The release includes focused capabilities for the retail, footwear and apparel (RFA) industries, as well as significant improvements to the core PLM solution, such as 'Collaborative Digital Boards' and enhanced change management processes.
For the first time, Stibo Systems had invited students from its Stibo Accelerator program, who runs 15-20 radical innovation research projects yearly, focused on how emerging trends and technologies will potentially impact the industries, served by Stibo Systems. Six Accelerator teams each gave a 3-minute pitch of their project, and afterwards the teams were available for further discussion and brainstorm in the foyer area where they each had a small stand.
This is the fifth consecutive conference hosted and arranged by Stibo Systems. Previous conferences have taken place in London, United Kingdom (2013), Atlanta, Georgia (2014), Berlin, Germany (2015), and Marco Island, Florida (2016).