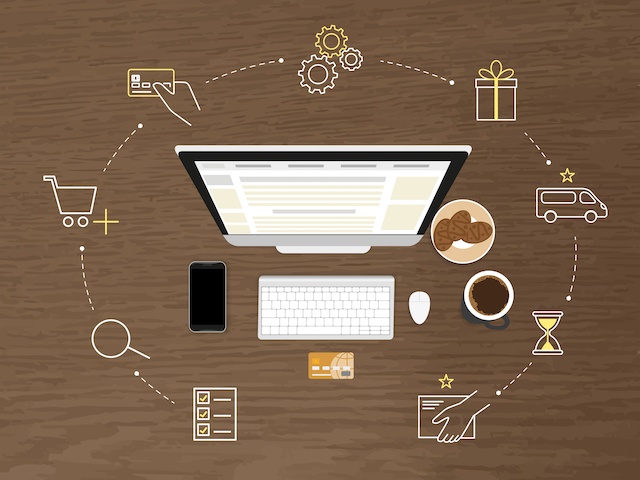 We're living in the golden age of retail. At no point in history have retailers had access to more data than they do today. This is all thanks to a digital transformation retailers have been going through that allows them to capture more streams of product and consumer data than ever before. This data is gleaned through channels such as social media, web, live chat, in-store and email.
Companies often offer a wide variety of products across multiple locations. In order to manage their activities – such as inventory planning and store promotions – effectively, they must ensure the accuracy and standardization of the data they collect. Despite an abundance of data that retailers can use to improve their operations, findings from Aberdeen's Next-Generation Retail study show that these businesses report only 59% data accuracy when viewing inventory levels and consumer orders.
Such findings are particularly alarming as it means that almost four out of ten retailers don't have an accurate view of what's in stock in which stores in order to meet buyer demand. As a result, they risk frustrating shoppers and losing potential business as consumers seek alternatives.
The same observation about product data is also true for shopper data. Aberdeen's Next-Generation Retail study also showed that 53% of retailers use at least eight channels to interact with shoppers. The individual channels used by each business will vary depending on customer base, product mix, and region. However, all retailers share the common benefit of being able to gain deep insights into the shopper's journey if they integrate the systems (e.g. CRM, ERP, order management and e-commerce) capturing data from these channels.
Again, our research indicates that only 46% of businesses currently integrate the systems they use to capture consumer data across multiple channels. This means that these businesses risk working with a fragmented view of the buyer's journey and, as a result, are much less likely to be able to understand the precise factors influencing shopper behavior. Companies with this challenge are then more likely to lose buyers as they are less likely to address the unique needs of each buyer.
You might now be asking why we called this the Golden Age of retail if companies are still facing real challenges that impact their ability to sell more and retain clients. We called it a Golden Age because there are technologies that retailers can use to lay the foundation for their data management programs, which in turn will help alleviate the above struggles.
Master data management (MDM) is such a technology. See the below chart for the performance benefits retailers observe when incorporating MDM in their technology landscape.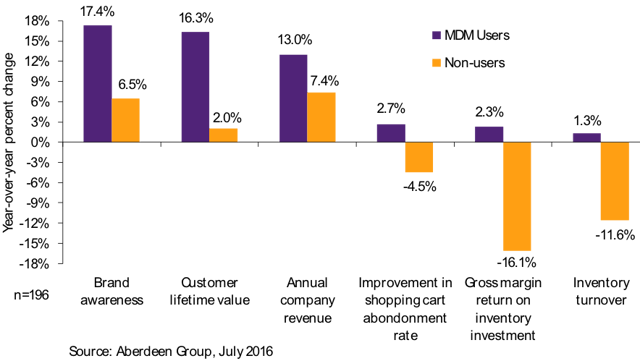 In addition to the above performance outcomes, MDM also helps organizations standardize their data collection and management activities across multiple systems, stores, and regions. It also provides all stakeholders across the enterprise access to a master file, which can be used to assemble an overview of the entire buyer journey. This, in turn, helps store clerks, warehouse managers, marketers, and other employees personalize their activities based on the precise needs of each shopper.
To sum up, don't accept disparate customer views or inaccurate inventory reporting as natural outcomes of more data streaming through more sources. Making smart use of technologies such as MDM helps Best-in-Class retailers address such issues and make the most of the Golden Age of retail by running truly data-driven programs.