Master data is the backbone of any company's data infrastructure. But the nature of their master data can differ a lot depending on the type of industry, enterprise size and business area.
The production industry has different challenges than retail. Whereas the retailer's business generally begins with a complete and well-described product, the industrial process starts with product ideation and planning, moves to production and sequencing and often follows through to the product's delivery and into service life.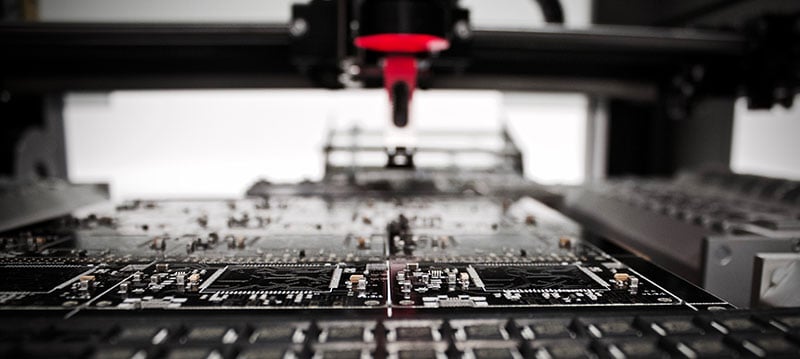 Shortening time-to-market
Decisive for a manufacturer's revenue is the ability to streamline the product development and shorten the time-to-market. This requires good data management including access to trustworthy data from end to end and a data management solution to facilitate collaboration.
As a natural consequence of having a complex production process encompassing planning, supply chain, design, product development and commercialization, business critical data is generated in multiple departments. Problems begin when this data is stored in departmental silos, which makes it prone to errors, less actionable and harder for teams to collaborate.
Inconsistent data and manual processes, relying on email communication and spreadsheets, slows down the time-to-market and makes it harder to earn the sweet spot as the most valued supplier among distributors and vendors. Vendors must be able to trust product data that they can feed into their sales channels.
Minimizing complexity
For companies in industrial production, the benefit of master data management (MDM) relies on its capability to minimize the complexity of the data supply chain and improve collaboration, so that product data is accessible to everyone who is responsible for planning and needs access.
Considering the complexity of data generation in the production industry, the ideal solution is MDM in combination with product lifecycle management to capture, share and display master data on a common platform. Collecting competitor intel, capturing customer feedback and communicating with sub-suppliers via the same solution significantly enhances collaboration and shortens the time-to-market.
The key is to achieve end-to-end data consistency and visibility. As a common, trusted data repository, MDM ensures that the product manager and the sales manager look at the same data sets when making strategic decisions.
This saves time on database look-ups and reduces errors from manual processing.
Main sources of ROI from MDM
The main sources of ROI from MDM in industrial production are:
Shortened time-to-market powered by data accuracy and visibility and easy collaboration across internal teams as well as with suppliers and vendors. Keeping track of innumerable service parts and managing suppliers, BoMs, specifications, locations and digital assets can be a roadblock, but once this roadblock is removed, the business is able to act with agility.
Faster onboarding of partners and vendors. Having a single version of the truth enables businesses to communicate product information to points of sale quickly and in a coherent way. For example, a world-leading manufacturer of rooftop windows uses MDM through system integration to collect and unify product information including digital assets. As a result, this company can deliver consistent product information from factory to the point of sale. They can immediately meet customer demands and comply with the customer's categories, be it product images or the size and the weight of the cardboard box on a pallet. This streamlined data processing delivers two concrete benefits that have a direct impact on the ROI:

The time needed to onboard new dealers and open new sales companies is substantially reduced
Delivering complete and rich product information, positions the manufacturer as valued and trusted supplier for their distributors
Read more about how MDM enables companies in industrial production to achieve better business outcomes.