The consumer packaged goods (CPG) industry faces a number of challenges relating to data, e-commerce and time-to-market. This is a recap of a recent webinar that you can listen to now or continue reading.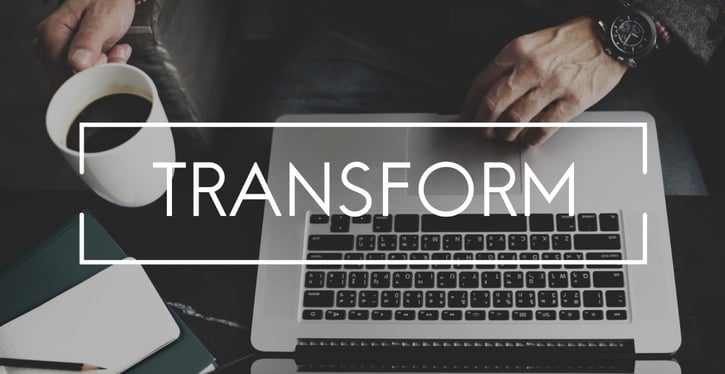 Direct-to-Consumer (D2C) Challenges
Since e-commerce is expected to contribute to up to half of all CPG growth over the next five years, many CPG companies are learning on the fly how to become e-tailers. However, the CPG industry has lagged others in its adoption of digital technology transformation. As a result, many are struggling to find the best way to identify and implement a D2C strategy.
One of the main reasons for this struggle is the need to successfully navigate channel conflict. The CPG companies that are finding the most success in D2C are the ones that have found creative solutions to avoid channel conflict. Typically, they do so by offering something that their retail partners can't. Take Yankee Candle, for instance. They're encouraging people to create personalized scented candles that allow you to put a picture to a scent. They're not interfering with their existing retail channels, and giving their customers a creative outlet to purchase and experience their brand.

Mastering Product Data and Time-to-Market
Product data is absolutely critical to customer experience. To create seamless experiences across all channels, you need consistent up-to-date product info where, when and how your customers demand it. Centrally managing all your critical product data in one place can help ensure your organizational processes stay nimble and your products can be pushed to market quickly, regardless of channel.
How Master Data Management (MDM) Stacks up to CPGs Data Challenges:
What is master data? Beyond just product data, master data is data that's of high value and critical to your organization and can be leveraged to advance sales and make more money but it can and will be looked at as a critical asset. As we look to the future, data about your products, who's buying them, where the products are going and the surrounding data that is critical for the future. Here are a couple examples:
Ingredient and recipe management: Kellogg's actually discovered ingredient and recipe management could be solved with a Multidomain MDM tool while they were trying to solve regulatory data requirements. Not only were they able to relate all their individual ingredients into individual SKUs for each sellable product, but they created recipes their consumers could use them in and pushed them to hundreds of branded websites across the globe.

Boost marketing and sales efforts: MDM can enable your brand and promotion managers to calendar and support their projects and product management lifecycles. An MDM platform can also help solve problems like retailer spreadsheets and sell-sheets for the brick and mortar stores; two areas that where no integrated alternative industry solution currently exists.
Want to learn more about the benefits of MDM for your organization? Click here.