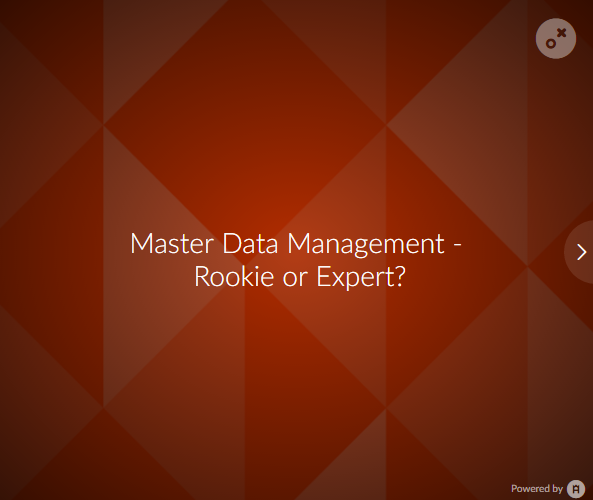 Aug 1, 2016 4:11:28 PM
We've got a challenge for you – We know you love DATA, that's why you're reading the Stibo Systems' blog. (If you're a first time visitor, Welcome! We blog about all sorts of data-related issues and solutions.)
We're all about breaking down data silos, but do you know what that actually means? Or how that is really done?
The answer is MDM or Master Data Management. You may have an idea what it is, but how much do you really know?
We challenge you to take our quiz "Master Data Management - Rookie or Expert?". Maybe you'll learn a few things or maybe you already know everything there is to know. Go ahead, Give it a try!
Read More
---
---